Corporate Members
We are proud to partner with these companies to offer you service and supplies for all your lampworking needs.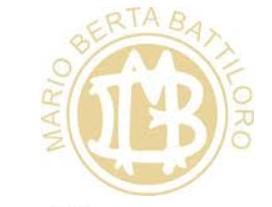 Gold and Silver Leaf Manufacturers Eleonora  Menegazzo Ufficio Vendite/Sales Department MARIO BERTA BATTILORO SRL Cannaregio 5182; 30121 Venezia www.berta-battiloro.com info@berta-battiloro.com Tel/fax: +39 041 5222802
By supporting our corporate members you support us.
As a Corporate-level member, you will have the same benefits as Individual-, Affiliate-, and Professional-level members plus:
•    Corporate-level listing on the ISGB website, including a direct link to your site
•    Free advertising in our quarterly publication, "The Glass Bead Evolution"
•    Sponsorship and marketing opportunities directed to a loyal target audience
For all questions regarding joining ISGB as a corporate member or about membership levels, please contact membership@isgb.org