Second Sunday Series  Creators and Makers
Thats a Wrap for Season Two.  Join us in Septemeber for a whole new line up.
Join us in a live event in a virtual world where we meet the leaders in the industry, ask questions, and learn together.
Hosted by the ISGB
Introduction
Interview
Studio tour
Demo
Question & Answer
Socialize with new an old friends around the world.
Registration will be required.
ISGB members can join for FREE
$10.00 Guests
Our Annual Conference -The Gathering
The ISGB holds an annual conference to bring together an international community of glass bead artists and enthusiasts. The conference, called "The Gathering", is an occasion to become involved in the glass world and make valuable contacts.
There is a wide variety of events at the conference to satisfy many interests. It is an opportunity for attendees to network with each other, gallery owners, collectors, technical vendors, and suppliers.  It also gives technical vendors an opportunity to showcase new equipment, tools, supplies, and glass. Through demonstrations, lectures, panel discussions, and more, attendees can learn new techniques and business skills to further their glass bead knowledge.
Registration is open to all; however being a member of the ISGB gives you the opportunity for early registration.
1993   Prescott, Arizona
1994  
San Francisco, California
1995  
Evanston, Illinois - Glass Alchemy: The Transformation of Molten Glass to Bead
1996  
Seattle, Washington - Full Circle: Discovering Our Past – Defining Our Futu
re
1997  
Albuquerque, New Mexico - The Crash of Metal and Glass
1998  
Corning, New York - Echoes of Ancient Glass
1999  
Scottsdale, Arizona - Desert Bloom: Expanding Horizons
2000  
Oakland, California - The Shape of Things to Come
2001  
Boulder, Colorado - 2001: A Bead Odyssey
2002  
Alexandria, Virginia - Fireworks: Celebrating a Decade of Glass Beadmaking
2003  
Lowell, Massachusetts - Tapestry: A New Spin on Glas
s
2004  
Portland, Oregon - Glasstown
2005 
 Louisville, Kentucky - Passing the Flame
2006  
Kansas City, Missouri - United in the Heartland
2007  
Minneapolis, Minnesota - Northern Lights
2008
  Oakland, California  - Currents: Merging Creativity with Culture
2009 
 Miami, Florida - Miami Fusion: A Blend of Culture and Persuasions, Styles and Techniques
2010  
Rochester, New York - Beyond Boundaries
2011   
Louisville, Kentucky - Diversity & Creativity: Cultural Influences in Glass Beadmaking
2012   
Bellevue, Washington - Evolution (20th Anniversary)
2013   
Rochester, New York - Renaissance
2014   
Houston, Texas - Illumination: Insight to your Creative Journey
2015   
Albuquerque, New Mexico - Forging Connections | Celebrating Community
2016  
 New Orleans, Louisiana - Breaking Tradition
2017  
 Las Vegas, Nevada - 25 years Strong
2018   
Las Vegas, Nevada
2019  
 Las Vegas, Nevada - The Fire Within
2020   
Las Vegas, Nevada - Reignite - Moved to Virtual Gathering due to pandemic
2021 
Virtual Gathering - Reimagine
2022 
Virtual Gathering - Thirty and Thriving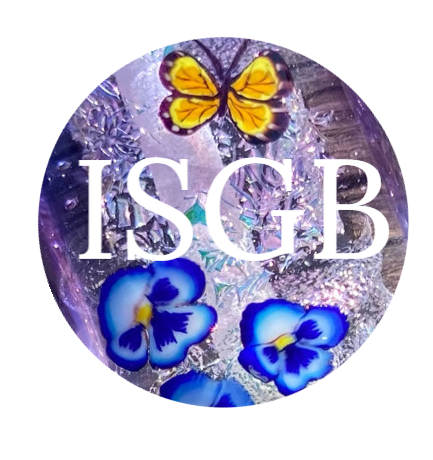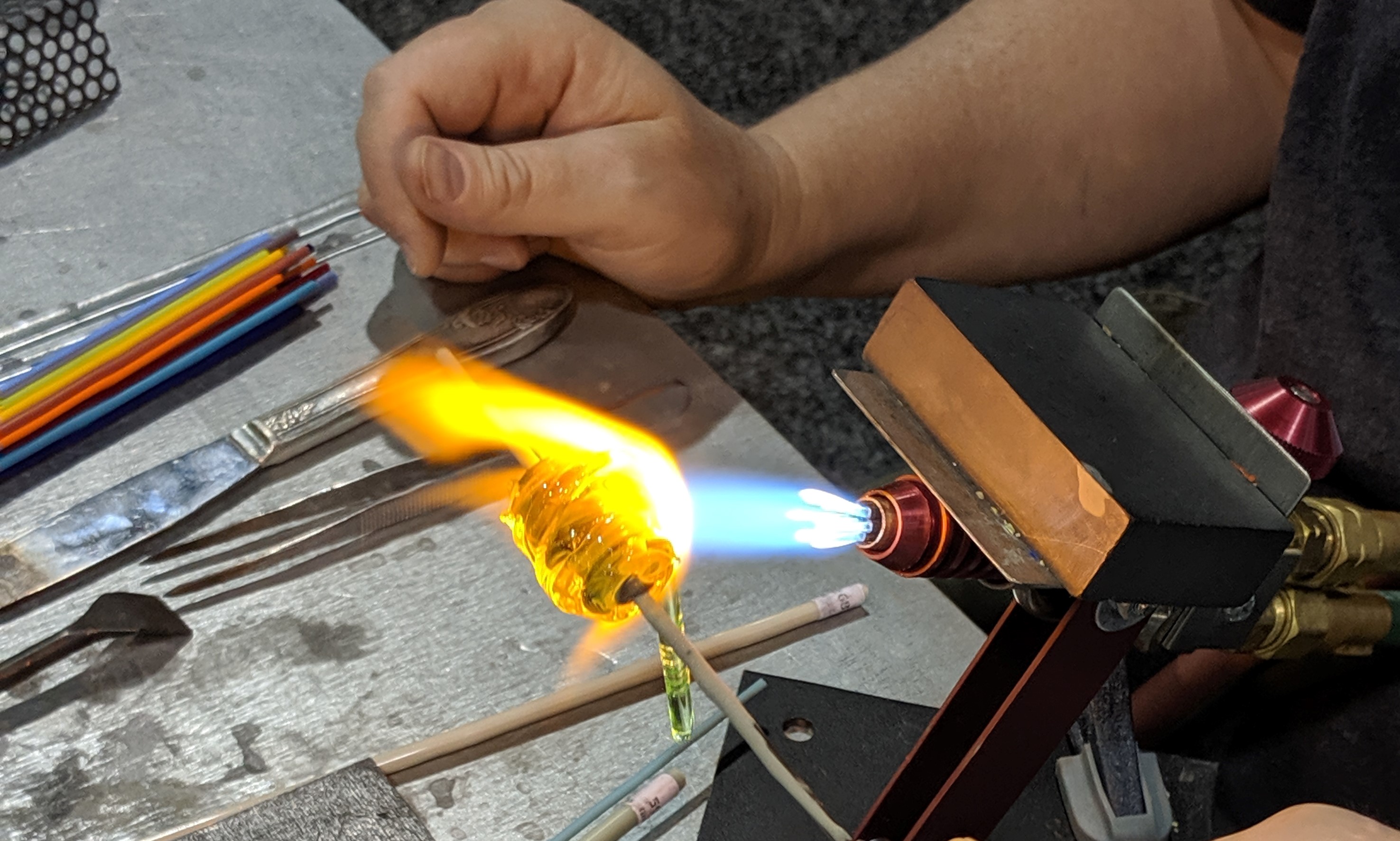 Live Demonstrations
Educating and sharing our knowledge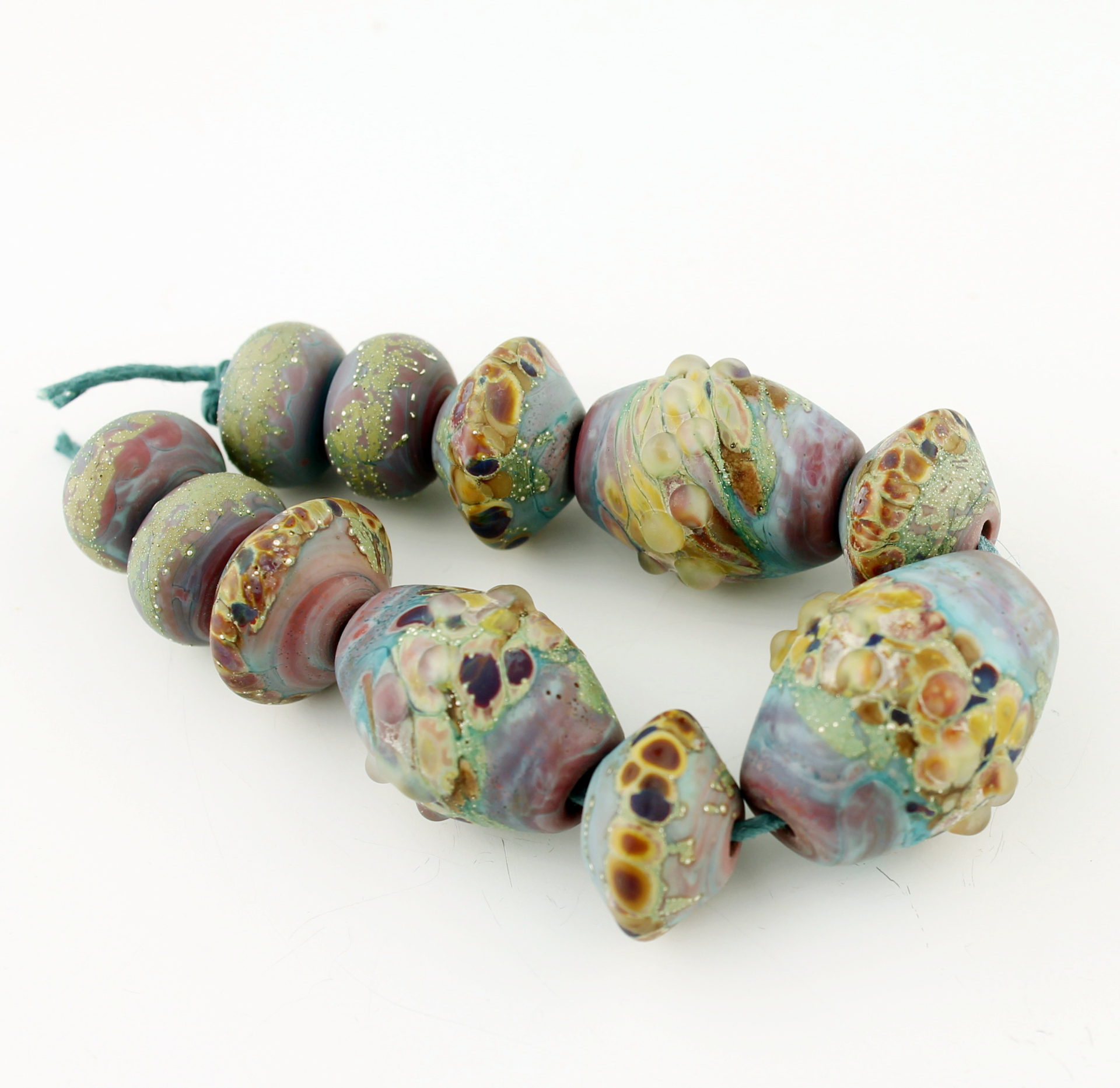 Inspiration
Beadmakers around the world; Unite, Share and Inspire.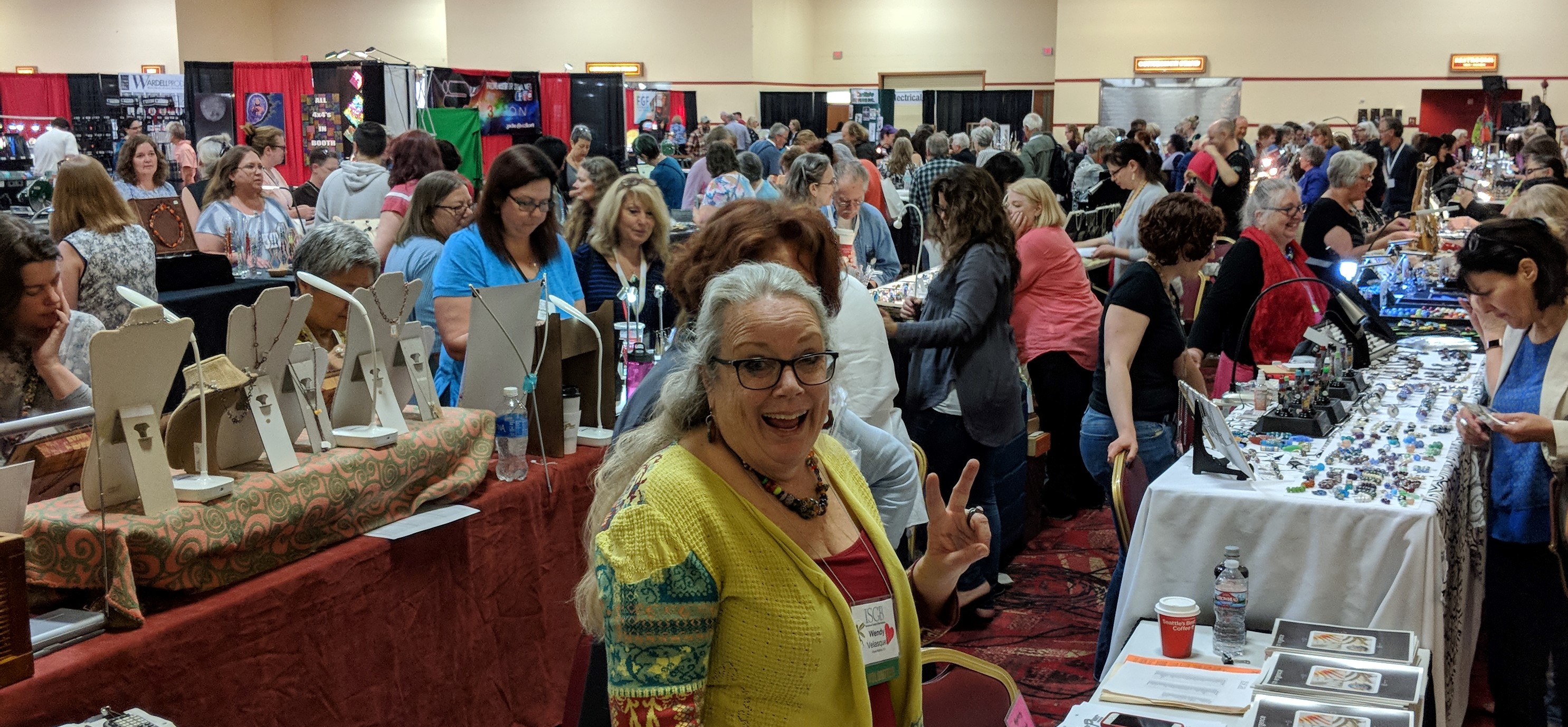 The Glass Bead & Jewelry Bazaar
A one day event held at The Gathering, featuring the
inspirational and innovative work of our ISGB members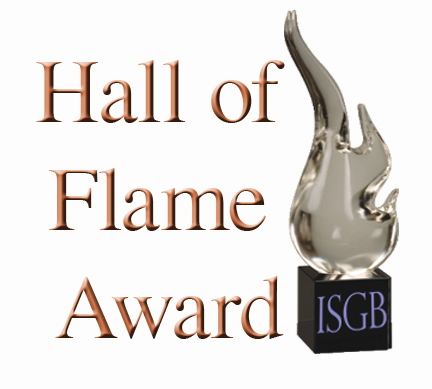 The Hall of Flame Award is extremely special to our organization.
Beginning in 2002, the ISGB has given this award annually to long-term members of the ISGB whose contributions deserve special recognition.
Whether it is for education, advancement of the field, support of the art form through glass and tool development, leadership, volunteerism, support of artists, support of the ISGB, wealth of knowledge, a positive community image of a beadmaker and/or beadmaking, or a spirit of sharing knowledge and expertise, the Hall of Flame Award sets a standard of excellence in our world of glass beadmaking.
Your Bead for Venice is Back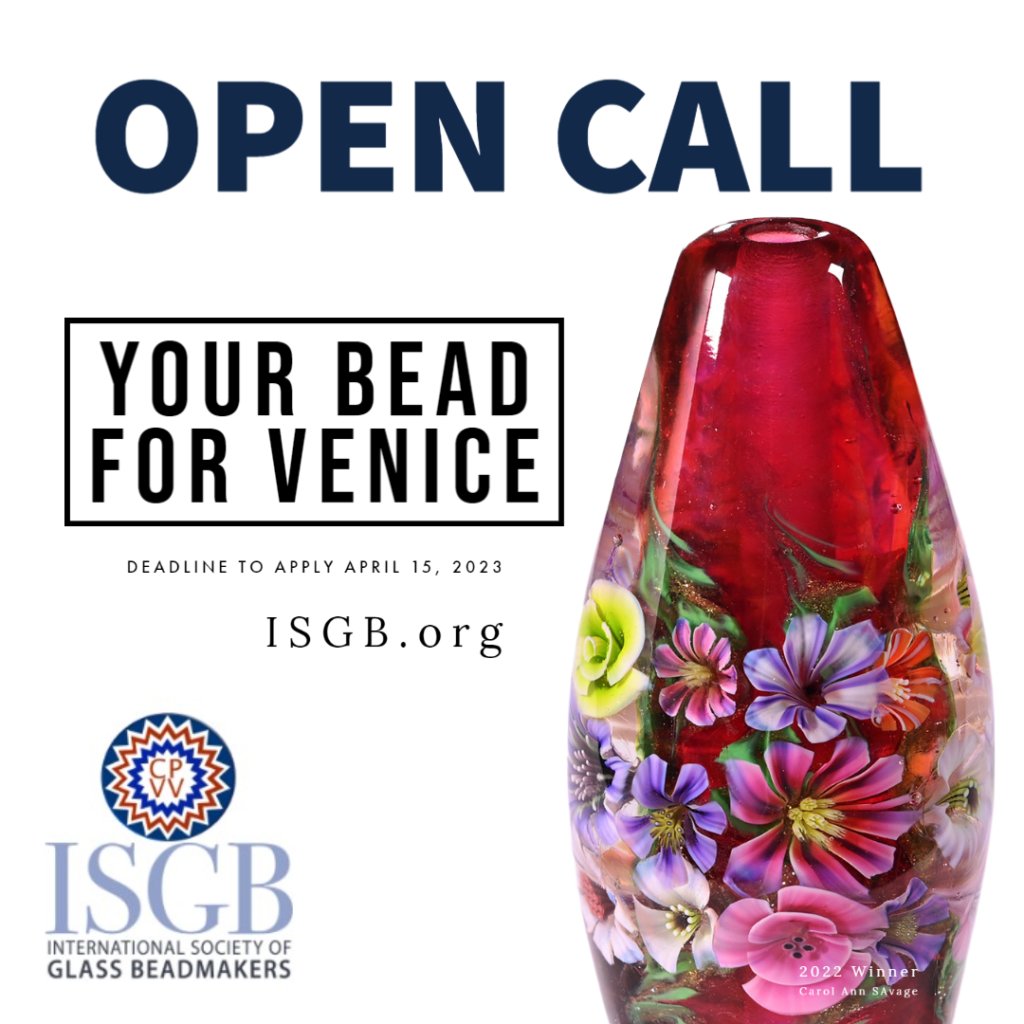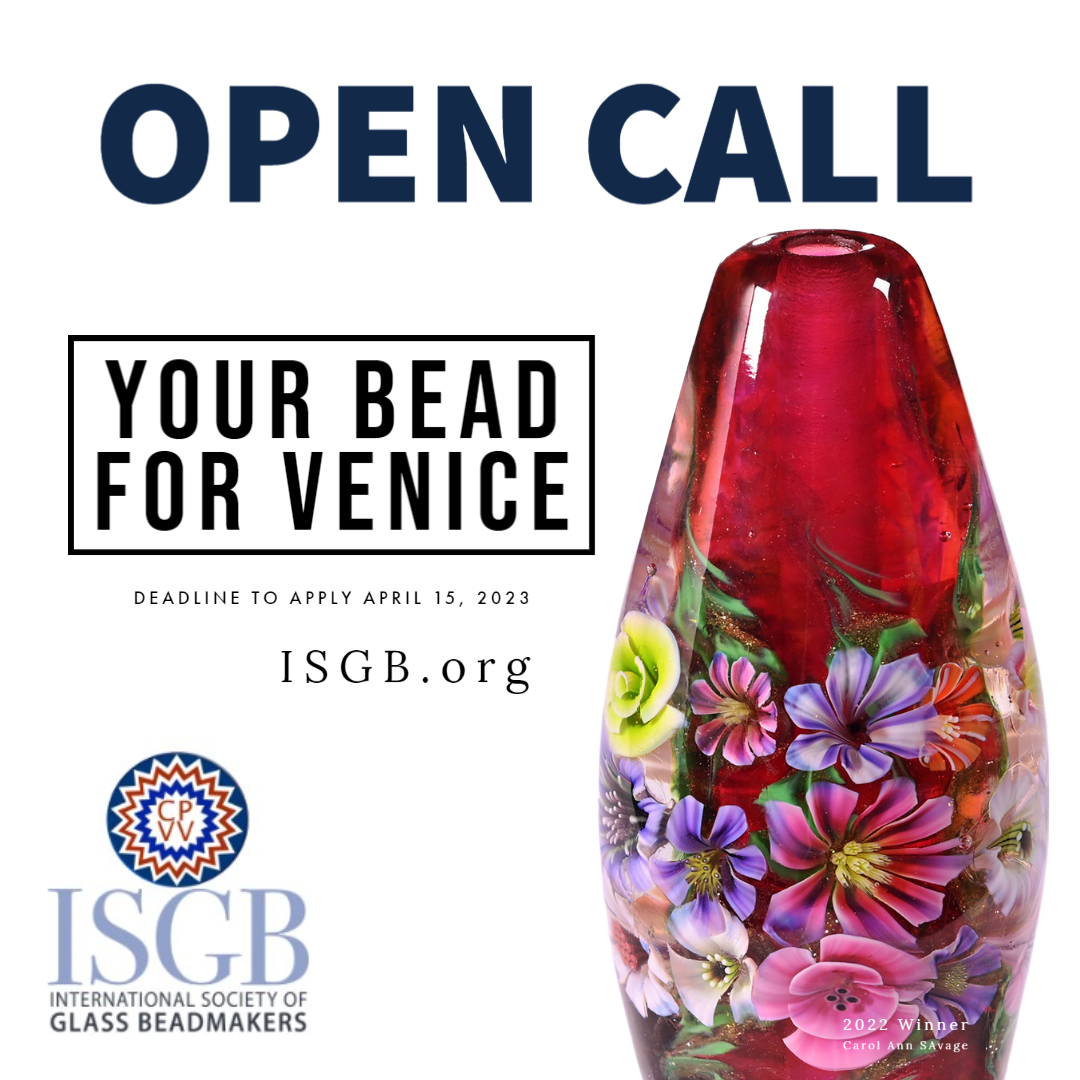 The Committee for the Safeguard of the Art of Venetian Glass Beads and the International Society of Glass Beadmakers (ISGB) present the 2nd International Glass Bead Competition dedicated to the Art of the Traditional Venetian Glass Beadmaking.
Application to apply is open until April 15, 2023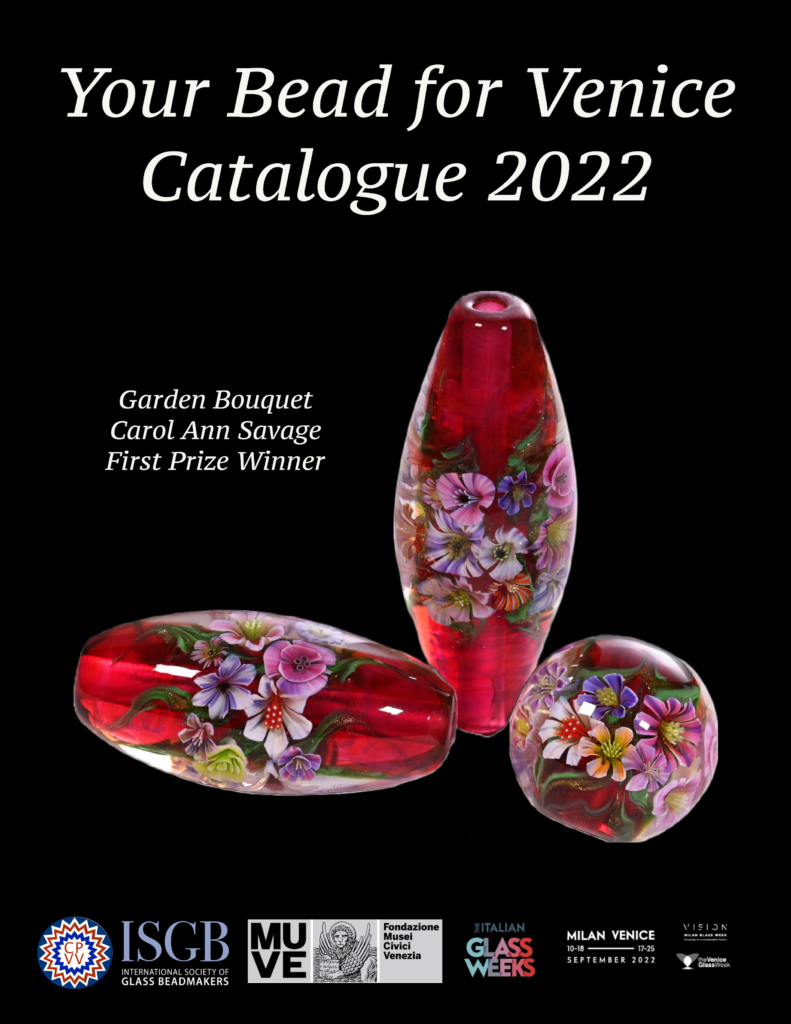 You can download your copy of the Your Bead for Venice 2022 Catalogue  HERE
(21mb) Including all of the 2022 participants and winners. .
ISGB artists were encouraged to challenge themselves and submit pendant pieces that embody their personal voice — expressions that highlight the infinite possibilities in contemporary glass beadmaking and radiate from within their work . From novice beadmakers to artists that have years of experience these peices were created showing their favorite designs and what ignites their lamp work bead passion!  Proceeds from this exhibition and sale were shared with the artists and the ISGB.
Join us for your chance to partipate in future events.
Igniting Passion PENDANT EXHIBITION 2021
Since 2007, each president of the ISGB has selected work by various glass artists to reside in a permanent exhibition, known as "The President's Collection", at the Corning Museum of Glass.  Each president chose the work based on the artist's style, design, technique, aesthetics, and contribution to the ISGB and the glass community.
ISGB has proudly sponsored group exhibitions to promote the art of glass beadmaking and its members.  These exhibits have traveled the world and have been featured at many of our annual conferences, "The Gathering".   With your support, we can continue to bring opportunities to our members.