Not ready to join us, but would love to be informed of upcoming ISGB News and Updates.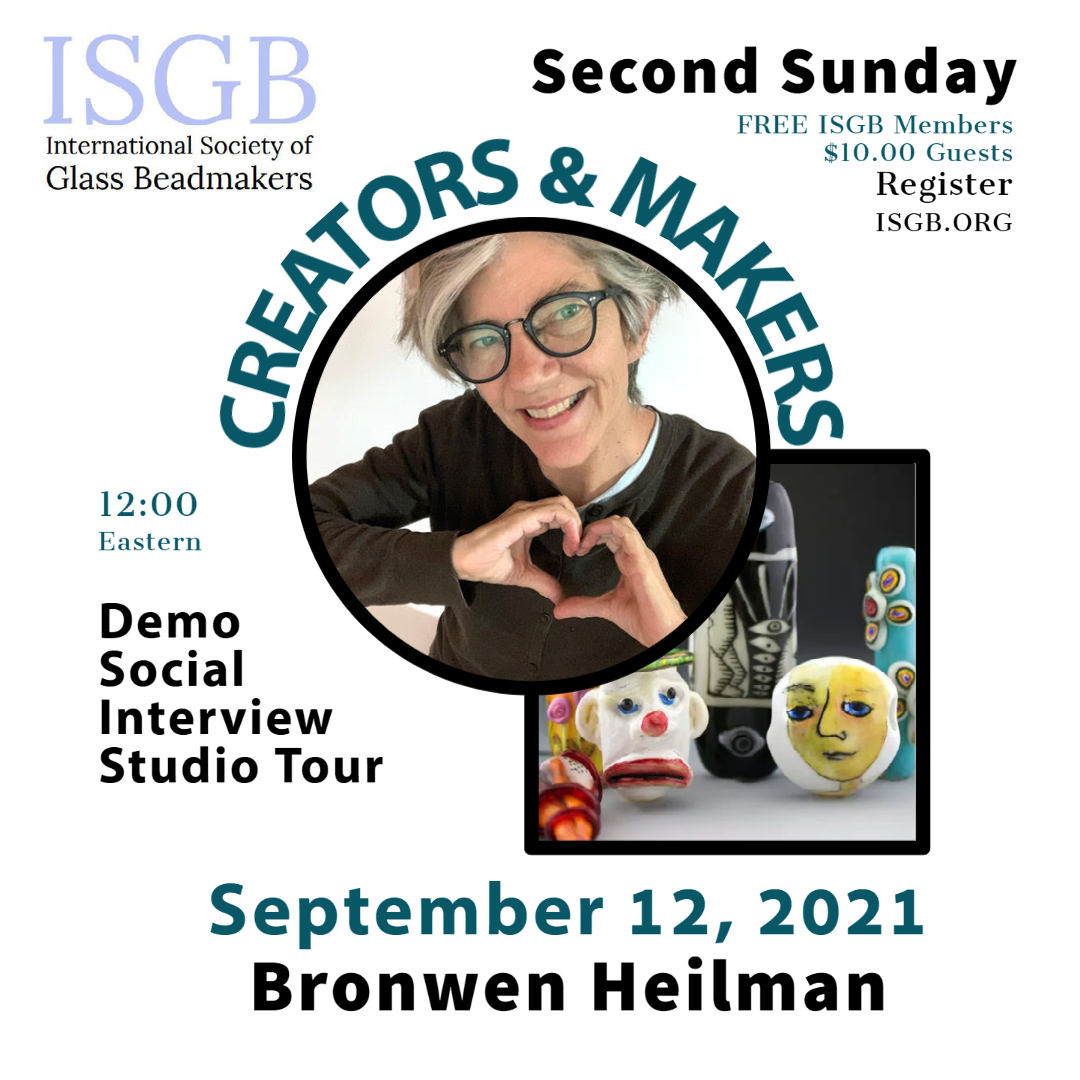 Second Sunday Creators & Makers
The ISGB is proud to present its  interactive online series CREATORS & MAKERS.   The second Sunday of each month- 12:00 noon eastern, you can join us in a live event where we meet the leaders in the industry, ask questions and learn together.
Join us in September - June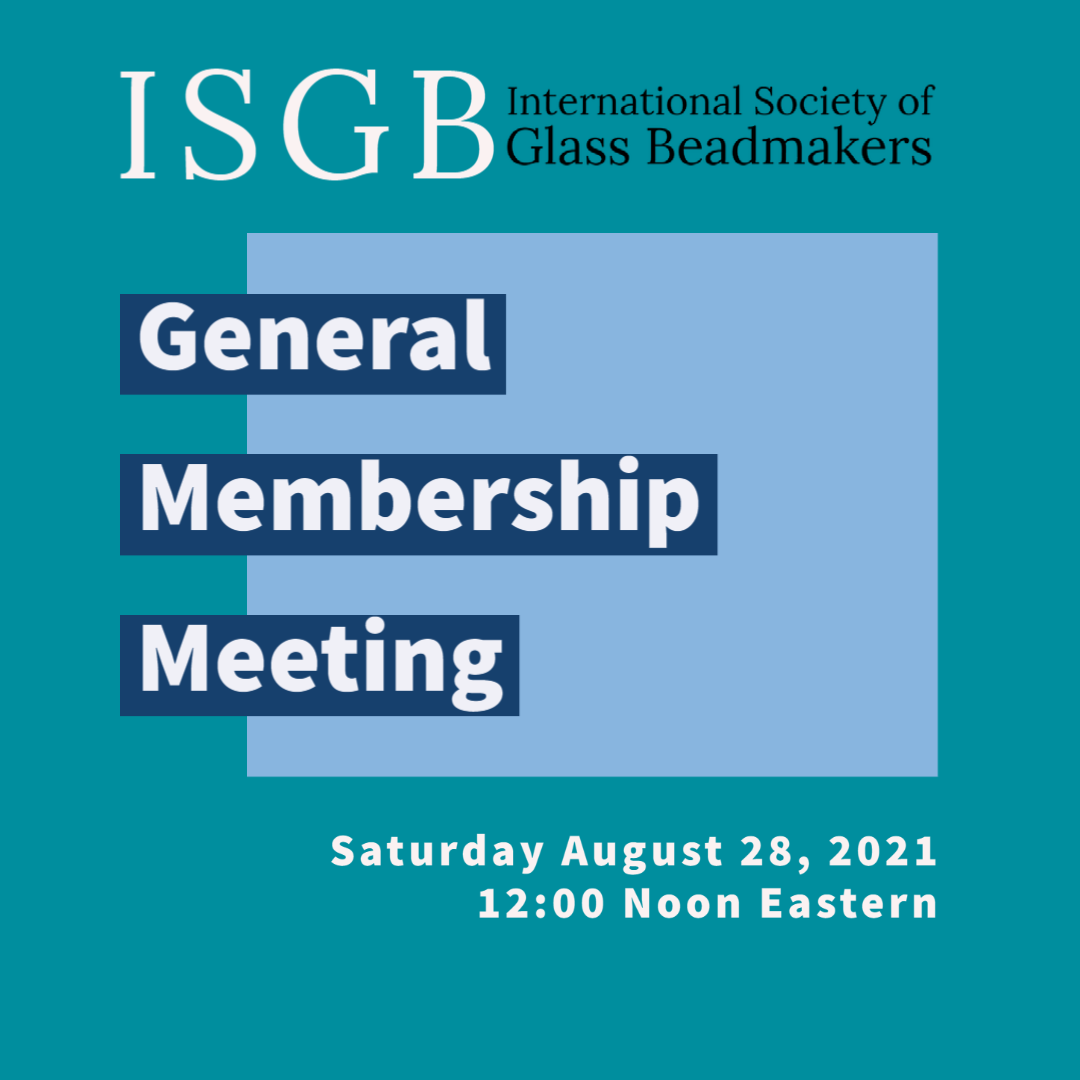 The General Membership Meeting
August 28, 2021 12:00 Noon Eastern 
We thank you for participating in this very important aspect of your ISGB membership.  The recording is available to all ISGB members within your membership log in until September 20, 2021.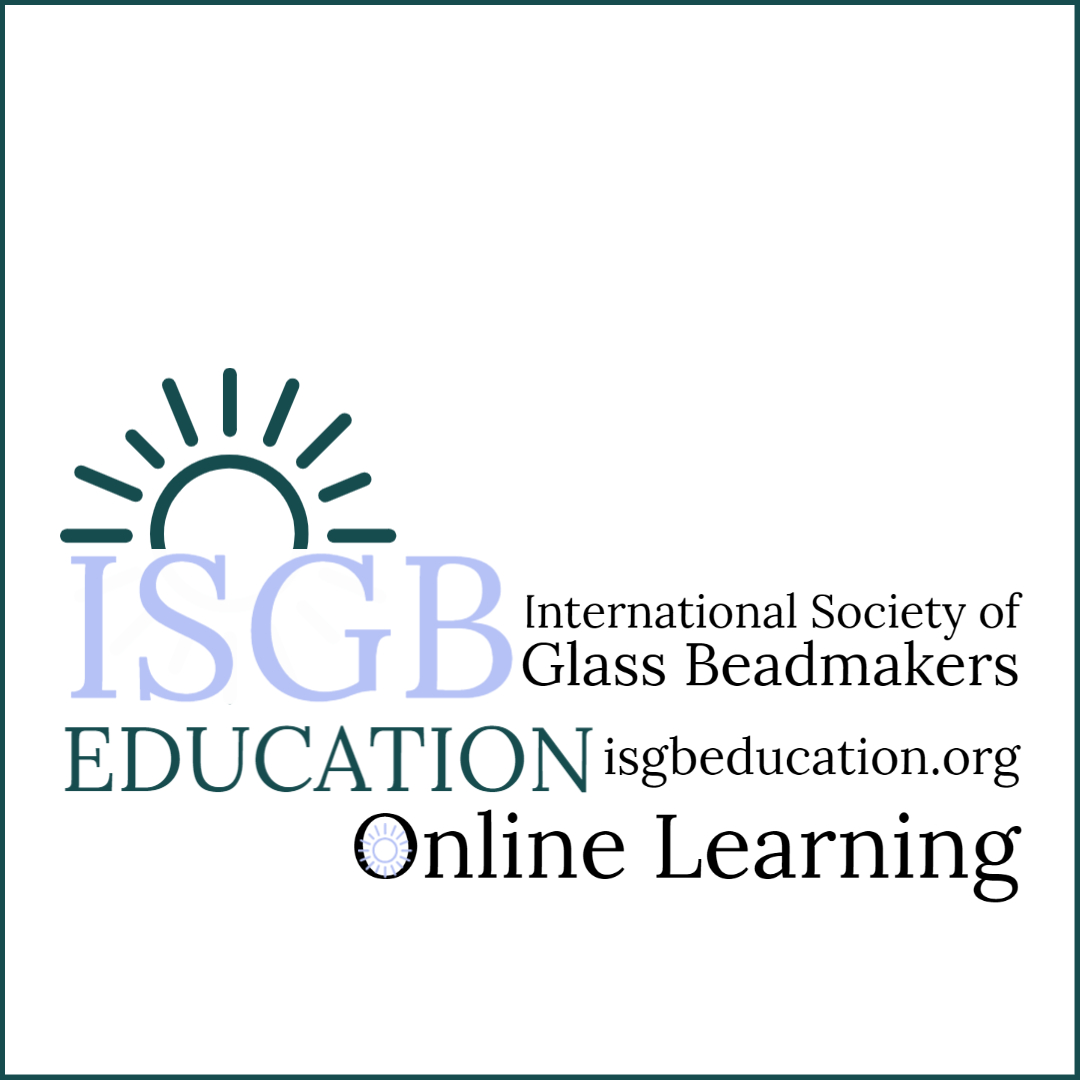 ISGB Education
Isgb is proud to offer a new online learning initative.  We kicked  off with preconference workshops and if you joined us.  You have access for the next Year.
Look for more updates soon!
Mission
The mission of the ISGB is to preserve the rich and diverse traditions of the art of glass bead making and glass working techniques; promote educational initiatives and professional development; and encourage innovative use of complementary media among artists and craftspeople.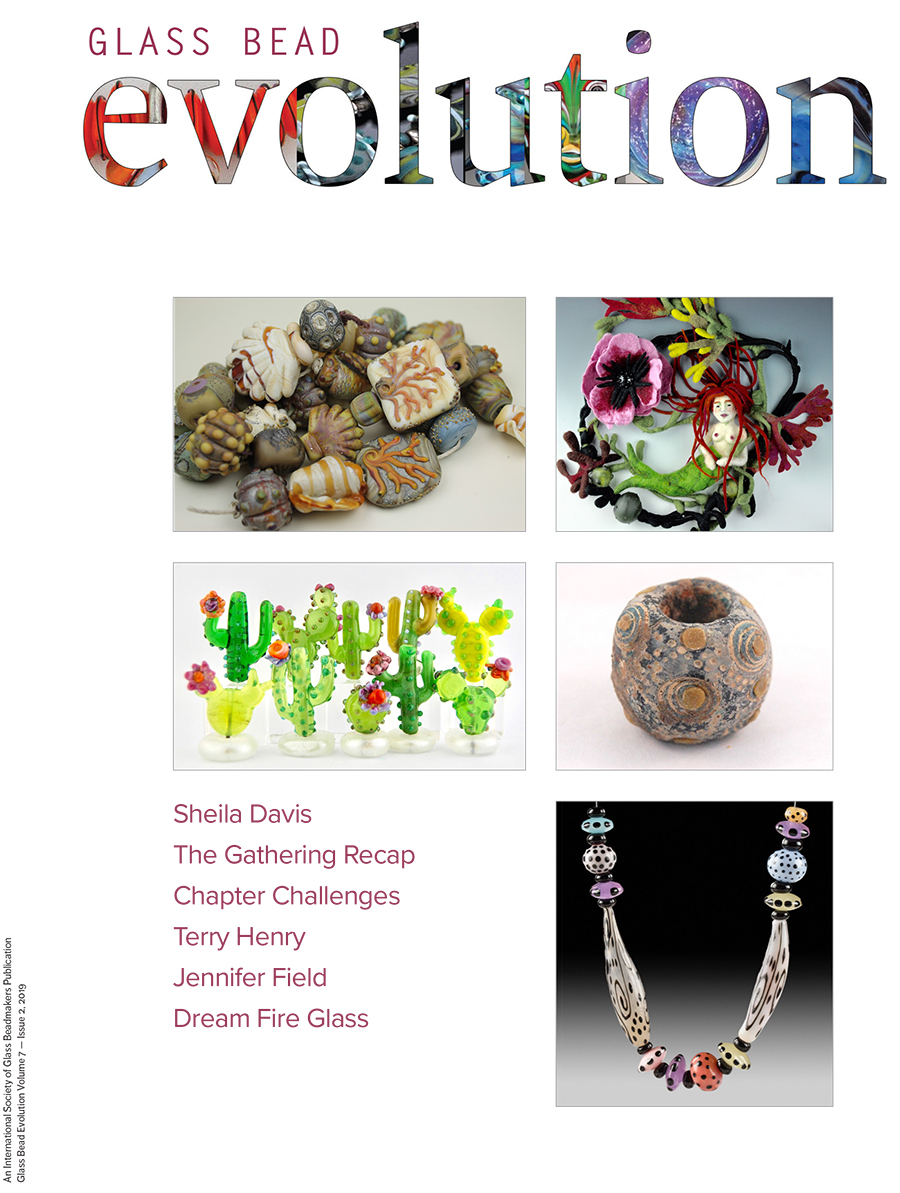 Glass Bead Evolution is a magazine created by beadmakers for beadmakers, and is inclusive of other mediums. Every issue features a complementary medium while maintaining an emphasis on glass.
Glass Bead Evolution provides its readership robust content that includes insight into artists' private worlds, tours of fascinating venues, tips and techniques for both glass and complementary mediums, a showcase of exquisite work, and reviews of tools, materials, tutorials, and books.
Back issues are available.
INCLUDED WITH YOUR MEMBERSHIP
Are you ready for the ISGB annual conference, known as "The Gathering"?
We are at our best when we meet in person to network, take classes, watch presentations, gather with old friends, and meet new ones!