Mission
The mission of the ISGB is to preserve the rich and diverse traditions of the art of glass bead making and glass working techniques; promote educational initiatives and professional development; and encourage innovative use of complementary media among artists and craftspeople.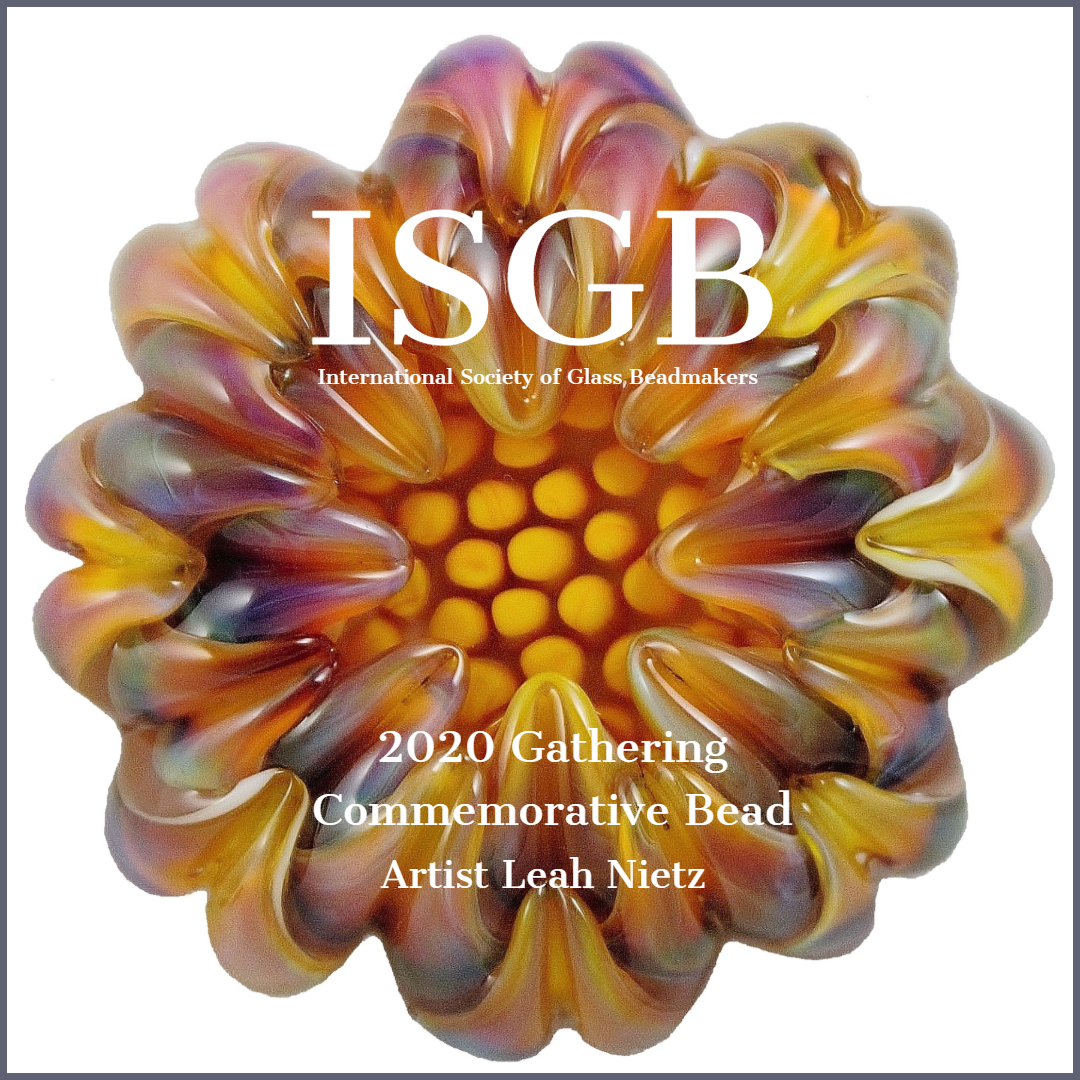 2020 Gathering Commemorative Bead
The International Society of Glass Beadmakers proudly supports our bead artists by purchasing beads to be sold during our Gathering conference in Las Vegas NV.  April 2-5, 2020.  Congratulations to Leah Nietz for being selected as the 2020 Commemorative Bead Artist!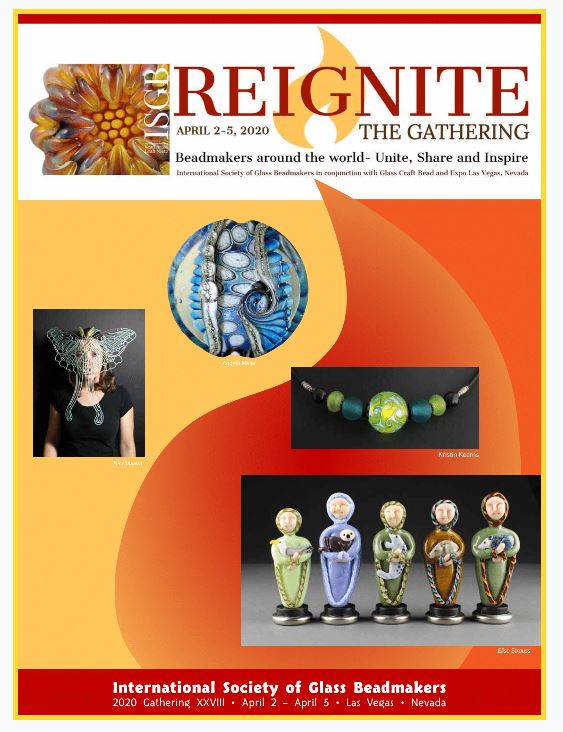 Early Gathering Registration is OPEN!
We invite you to join us at the 2020 Gathering in Las Vegas.
Early Registration is Now OPEN for ISGB Members!
Log in to your membership account to sign up today!
Registration will open to all on January 11, 2020.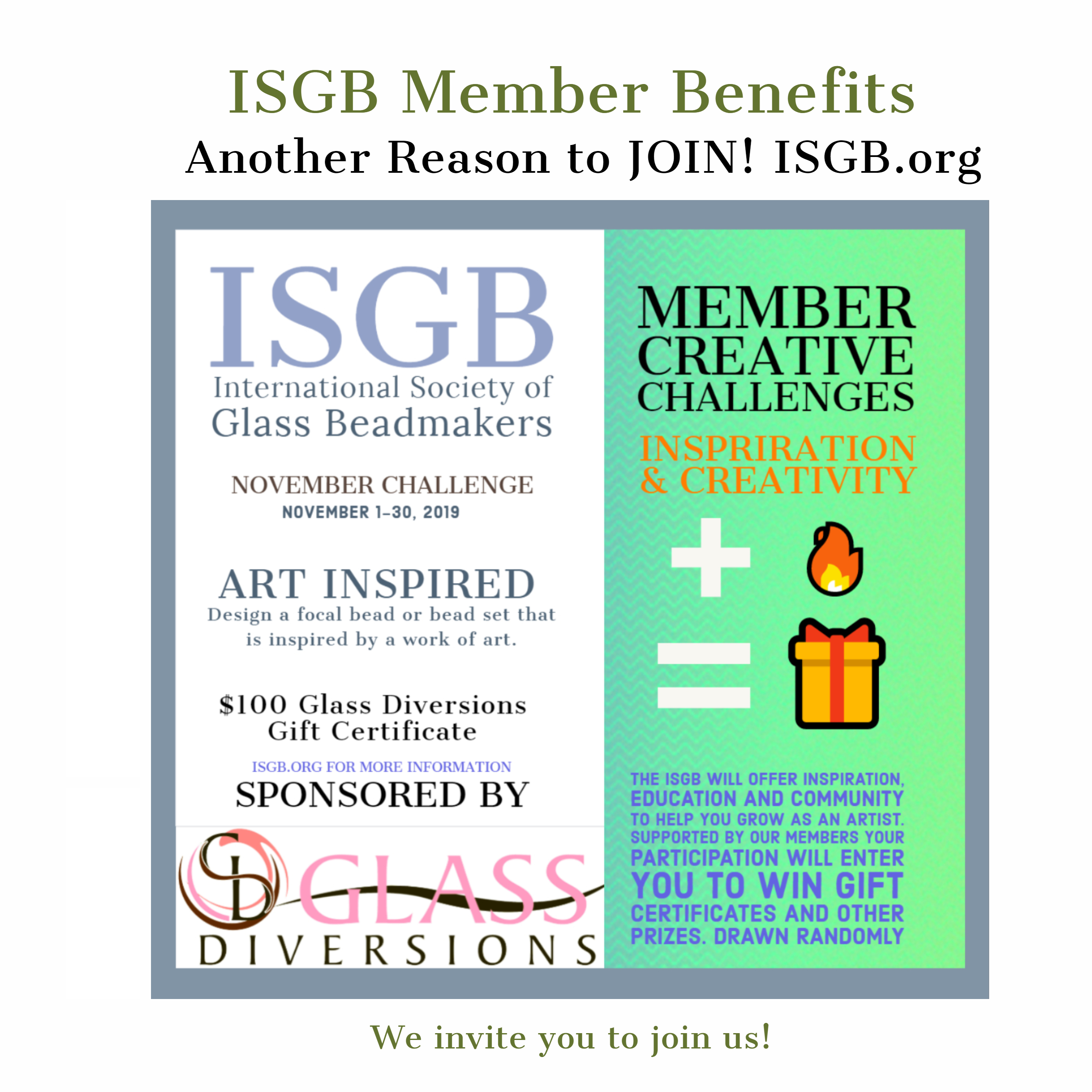 Join our Member Creativity Challenges
Our members share inspiration and their artistic journey in non-competitive challenges.   Prizes are drawn randomly and supported by our members.  Thank you GLASS DIVERSIONS for your generous November donation!

Are you ready for the ISGB annual conference, known as "The Gathering"?
We are at our best when we meet in person to network, take classes, watch presentations, gather with old friends, and meet new ones!
The Gathering
Here's a Sneak Peek at the 2020 Schedule
Tues - 3/31
Wed - 4/1
Daytime: Pre-conference Workshops
Evening: Opening Reception and Bead Swap
Thurs - 4/2
Presentations - inspiration and education!
Fri - 4/3
Daytime: Presentations
Evening: Open Torch - live demos; try out the torches!
Sat - 4/4
Daytime: Glass, Bead, and Jewelry Bazaar on the GlassCraft Show floor
Evening: Banquet, Awards, and Live Auction
Sun - 4/5
Presentations and Closing Remarks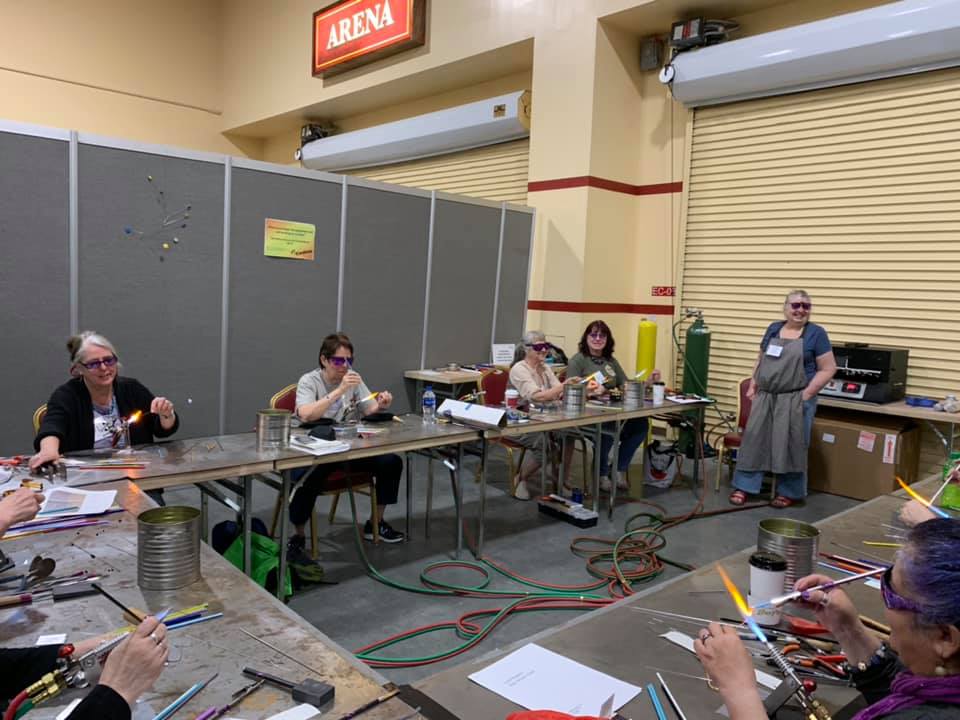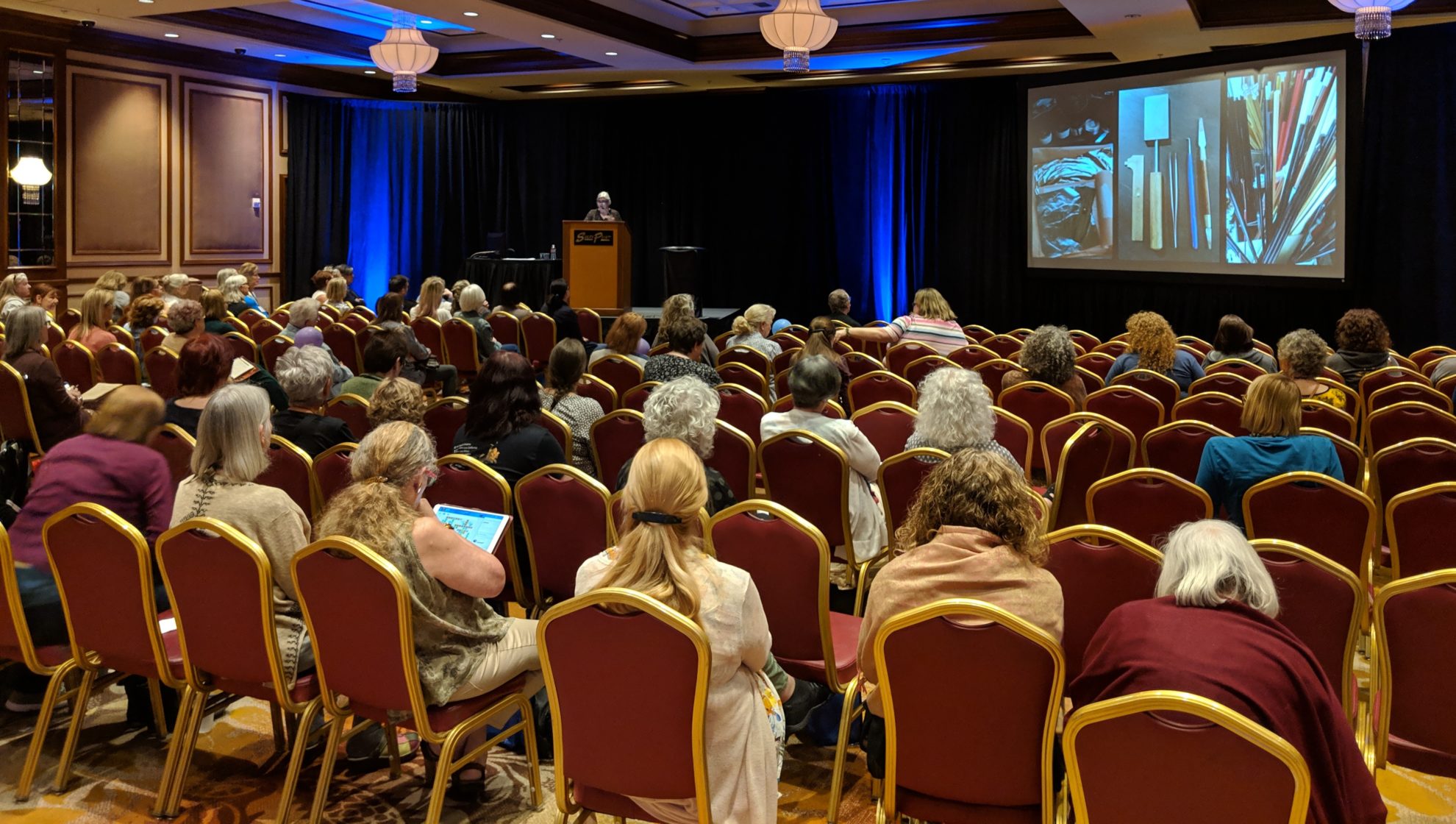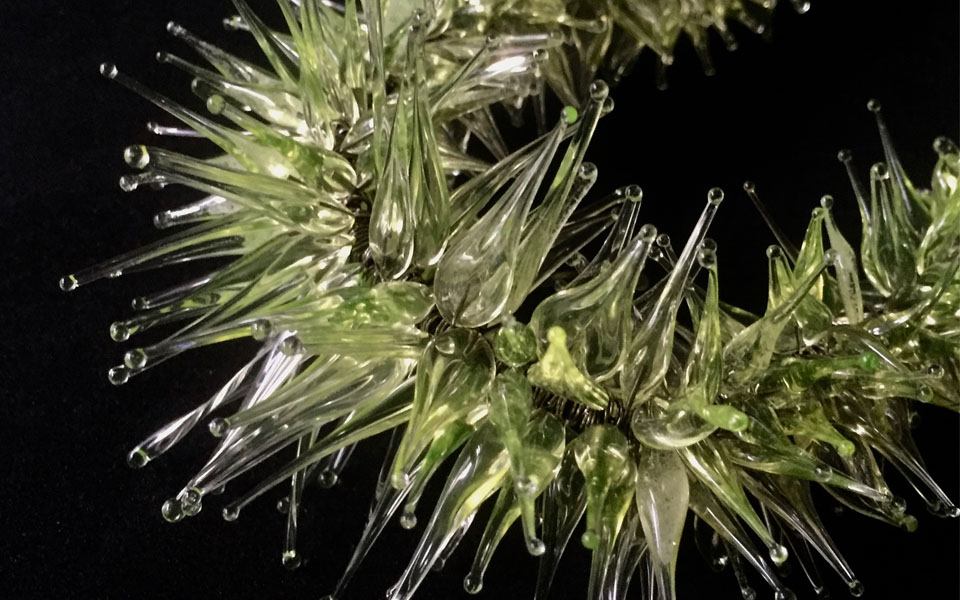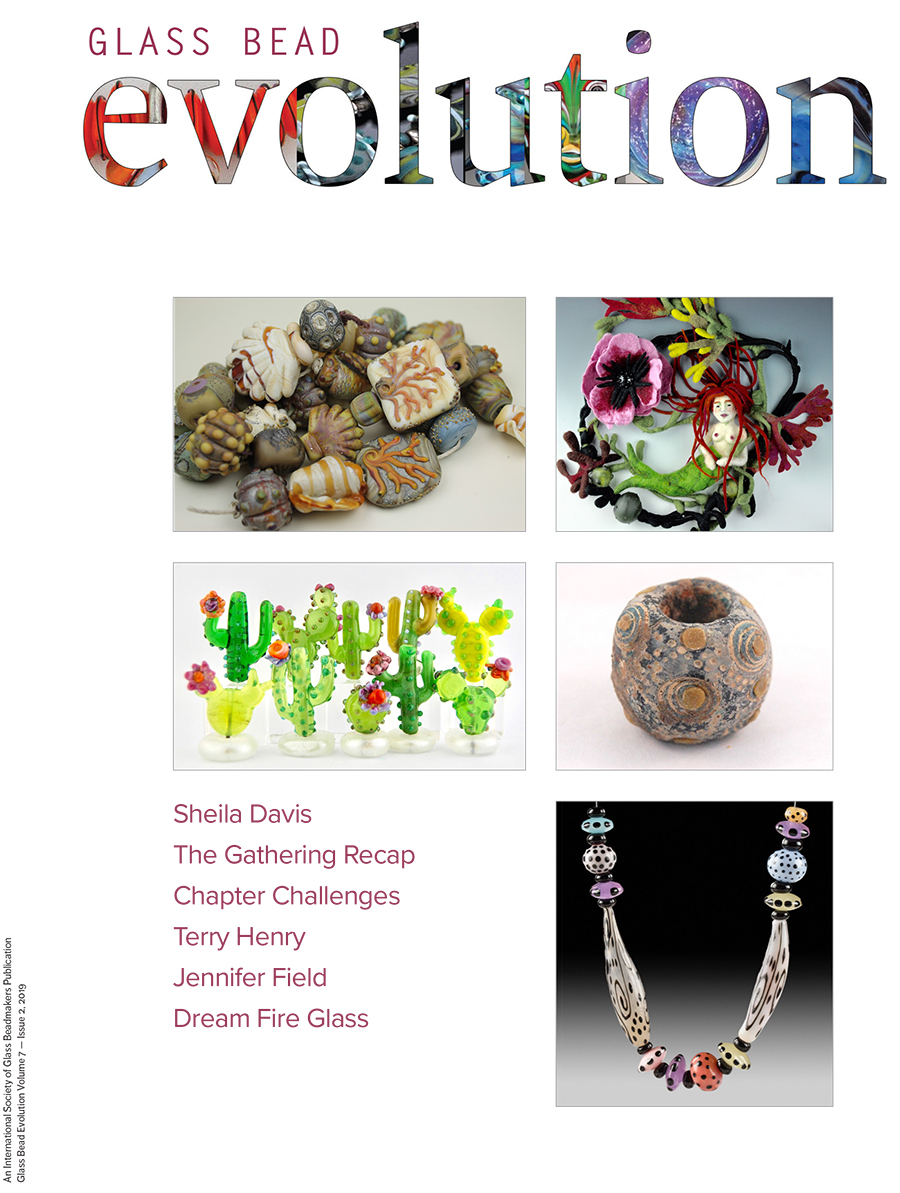 Glass Bead Evolution is a magazine created by beadmakers for beadmakers, and is inclusive of other mediums. Every issue features a complementary medium while maintaining an emphasis on glass.
Glass Bead Evolution provides its readership robust content that includes insight into artists' private worlds, tours of fascinating venues, tips and techniques for both glass and complementary mediums, a showcase of exquisite work, and reviews of tools, materials, tutorials, and books.
Back issues are available.
INCLUDED WITH YOUR MEMBERSHIP