Second Sunday - Creators and Makers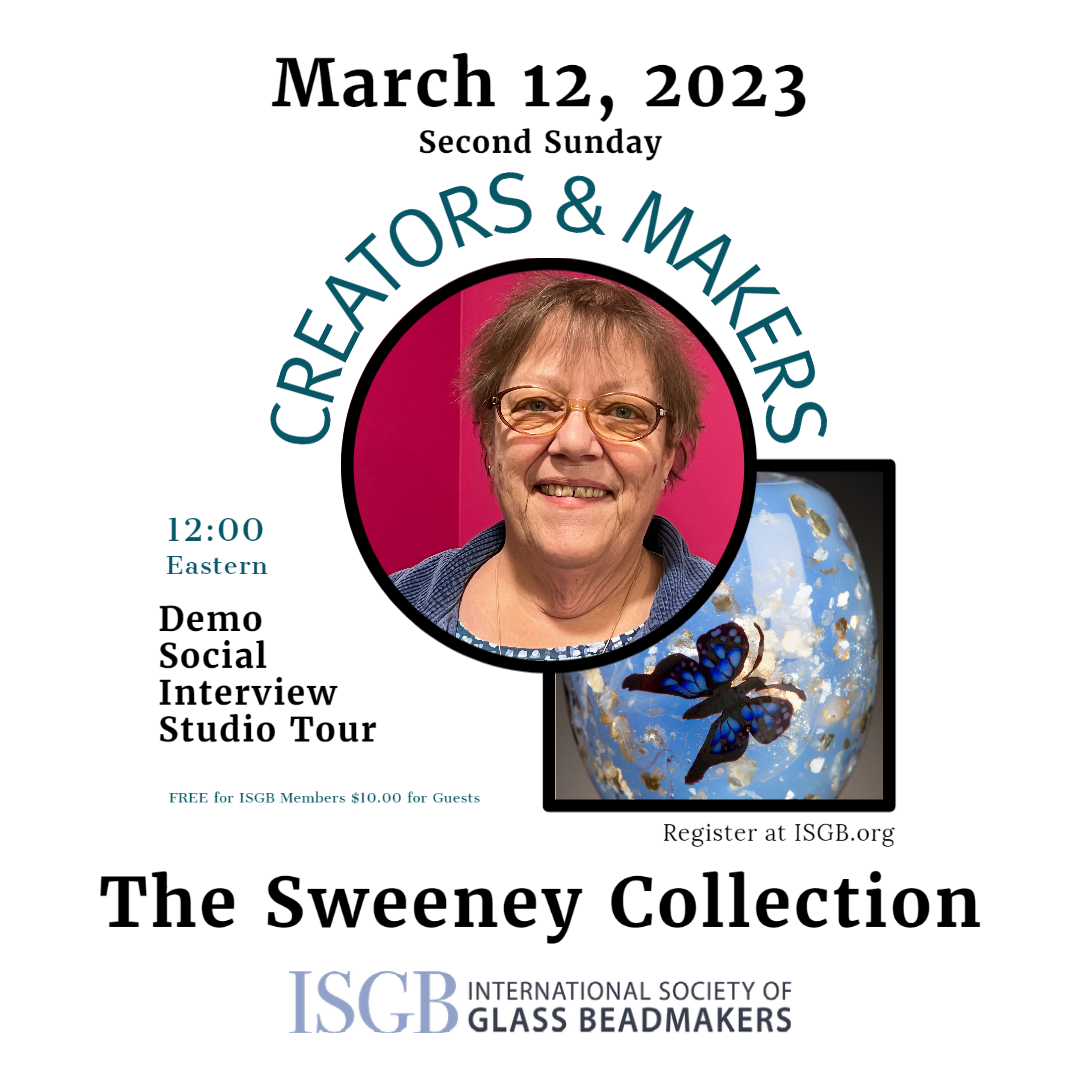 Registration is required.
Registration closes Saturday, March 11, 2023 at noon.
Links to join are emailed Saturday afternoon and Sunday morning.
All registered guests will have the opportunity to view the recording for a limited 24 -36 hours after the event.
FREE for ISGB Members - $10.00 for guests
0e/12/23 12:00 Noon Eastern
Hosted by ISGB President Bronwen Heilman
Join the ISGB as we have a fun conversation with Linda Sweeney and learn about her journey as a collector and view her extensive collection
Interview
Studio Tour
Collection Tour
Question & Answer
Socialize with new and old friends around the world.
Join us in April for a fun conversation with Alexx Cheng to learn about his exciting career in glass and his many creative inventions.
Season One & Two- available free for ISGB Members
Season One - September 2020- June 2021
Season Two- September 2021- May 2022