Second Sunday - Creators and Makers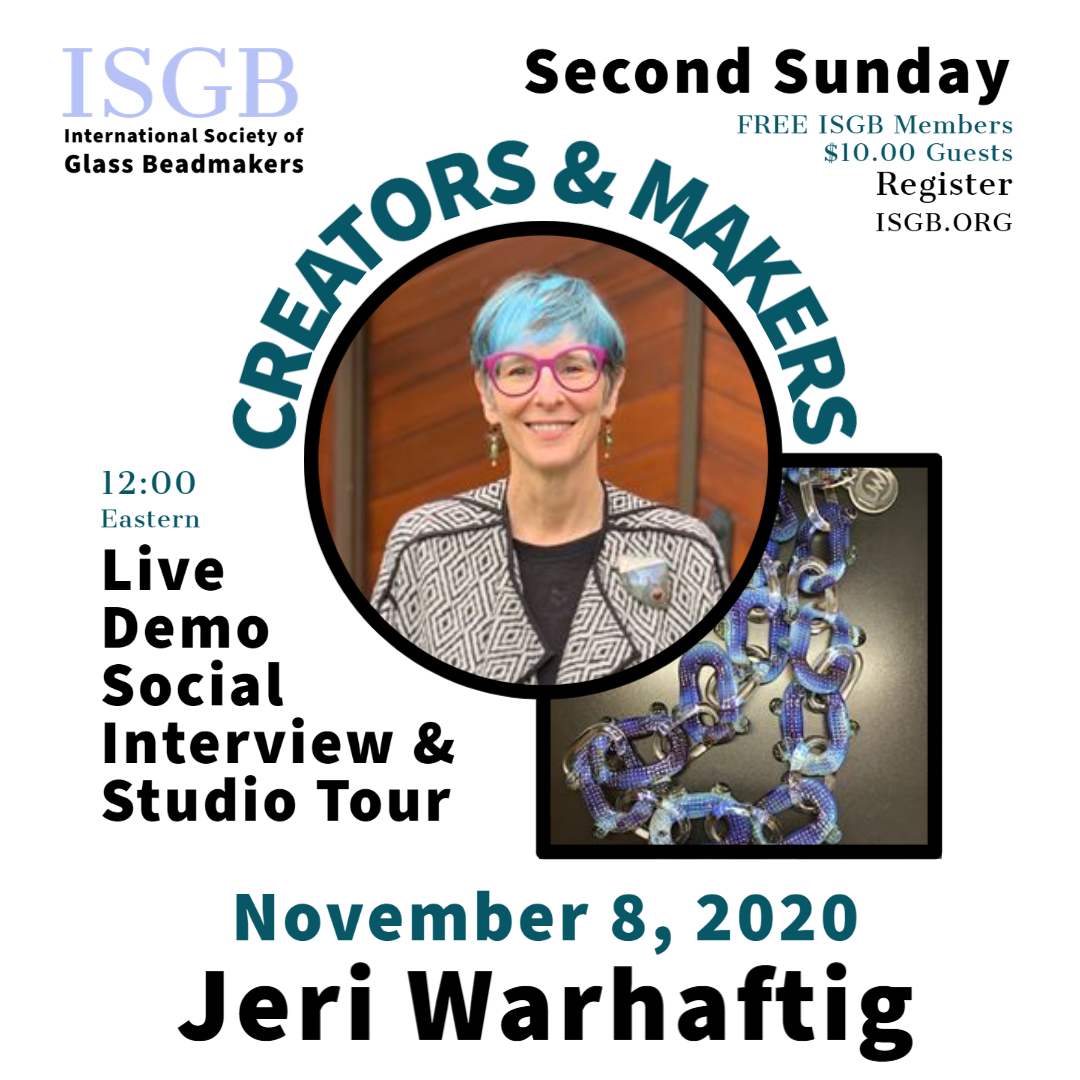 Registration is OPEN!
FREE for ISGB Members - $10.00 for guests
Registration is required.
Download the Zoom Cloud Meeting App ahead of time to your device. Available in the Apple Store or Google Play store.
Make sure your name is on your zoom account.  If your account is listed as iPad, Bills phone, et..you may not be let into the event.  We will contact you via chat to confirm your identity if it is not visible.
Invite with link and password to join the event will be sent via email on Saturday afternoon and Sunday morning. Please check your spam folder or contact us if you do not receive the link.
The ISGB looks forward to seeing you!
Join us the Second Sunday of each month where we meet and learn from the leaders in our industry.
Technical Assistance is available up to 30 minutes prior to the event.
Contact Karyn at operations@isgb.org.
November 8, 2020 12:00 Eastern
Second Sunday- Creator and Makers series  - November 8, 2020 12:00 Eastern. You will not want to miss  Jeri Warhaftig!
Join the ISGB as we talk and learn from leader in the industry Jeri Warhaftig.  Not only has she been past president of the ISGB, instructor to beginners and experienced glass artists, author of several books, she is also an avid collector and supporter of the arts.
ISGB President Susan Richards will interview Jeri, giving us all a better insight into her passion and why she loves this community. She will give us a tour of her studio and her extensive collection of timeless treasures.  She will teach us with a demonstration of Dichroic Stringers and Twisties and you will be invited to ask questions.
She will inspire you!
Stay a little longer to hang out with old and new friends around the world for a coffee break social.
Join the ISGB and look for our upcoming Creator and Makers Series - The second Sunday of every month.
Next up:
December 8, 2020
Roberto Dona
See below for our upcoming schedule September 2020- June 2021
Coming up in the Second Sunday Series - Creators and Makers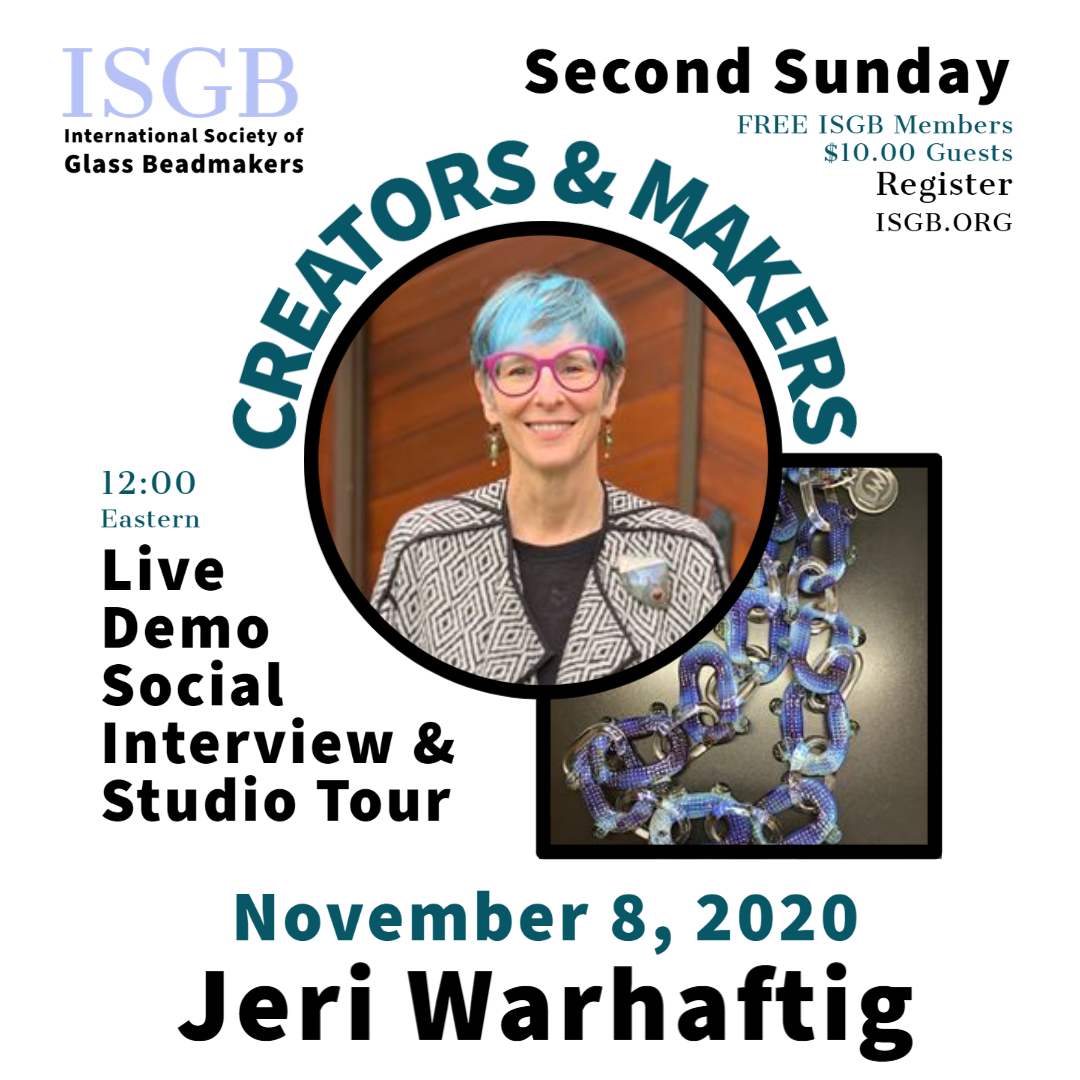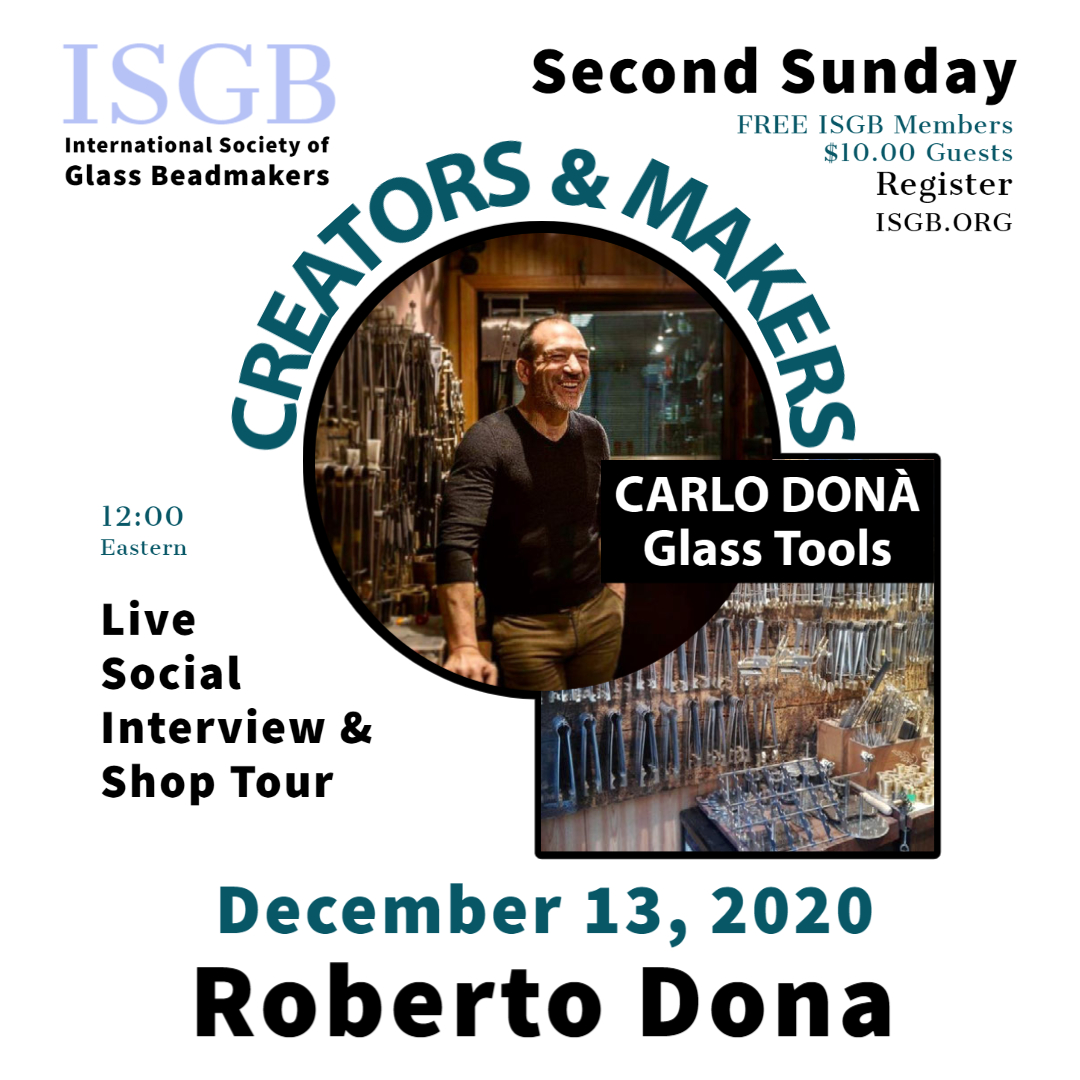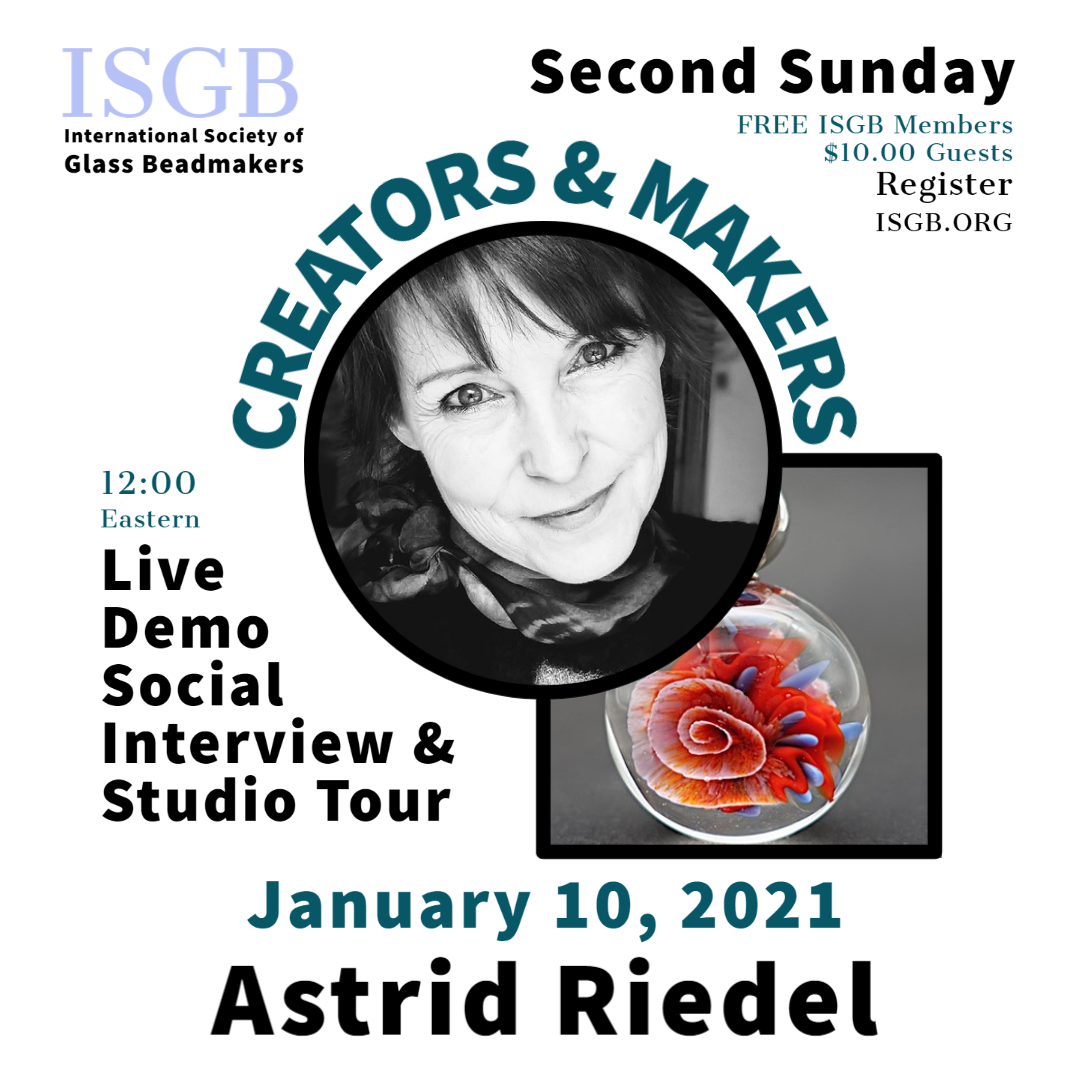 Join us in a live event where we meet the leaders in the industry, ask questions, and learn together.
Hosted by Susan Richards, president of the ISGB
Introduction
Interview
Studio tour
Demo
Question & Answer
Socialize with new an old friends around the world.
Registration will be required. 
ISGB members can join for FREE
$10.00 Guests