Registration will open Soon.  
FREE for ISGB Members - $10.00 for guests
Registration is required.  You will recieve a confirmation email that you have registered and links to join the event will be sent on Saturday & Sunday Morning via email to all those who have registered.
Any questions contact Karyn operations@isgb.org
October 11, 2020 /12:00 Eastern
Second Sunday- Creator and Makers series  - October 11, 2020 12:00 Eastern. You will not want to miss a day at the Corning Museum of Glass with Bill Gudenrath. 
Bill is an icon at Corning Museum and a wealth of knowledge.  His humor and wit will guide us and take us on a fascinating tour of the museum with a focus on lampworking.
ISGB President Susan Richards will interview Bill, giving us all a better insight into his passion and knowledge for glass. We will enjoy a tour of the museum, followed by question & answer session.  Approximately 1 hour.
Stay a little longer to hang out with old and new friends around the world for a coffee break social.
Join the ISGB and look for our upcoming Creator and Makers Series - The second Sunday of every month.
Next up:
November 8, 2020
Jeri Warhaftig
See below for our upcoming schedule
Coming up in the Second Sunday Series - Creators and Makers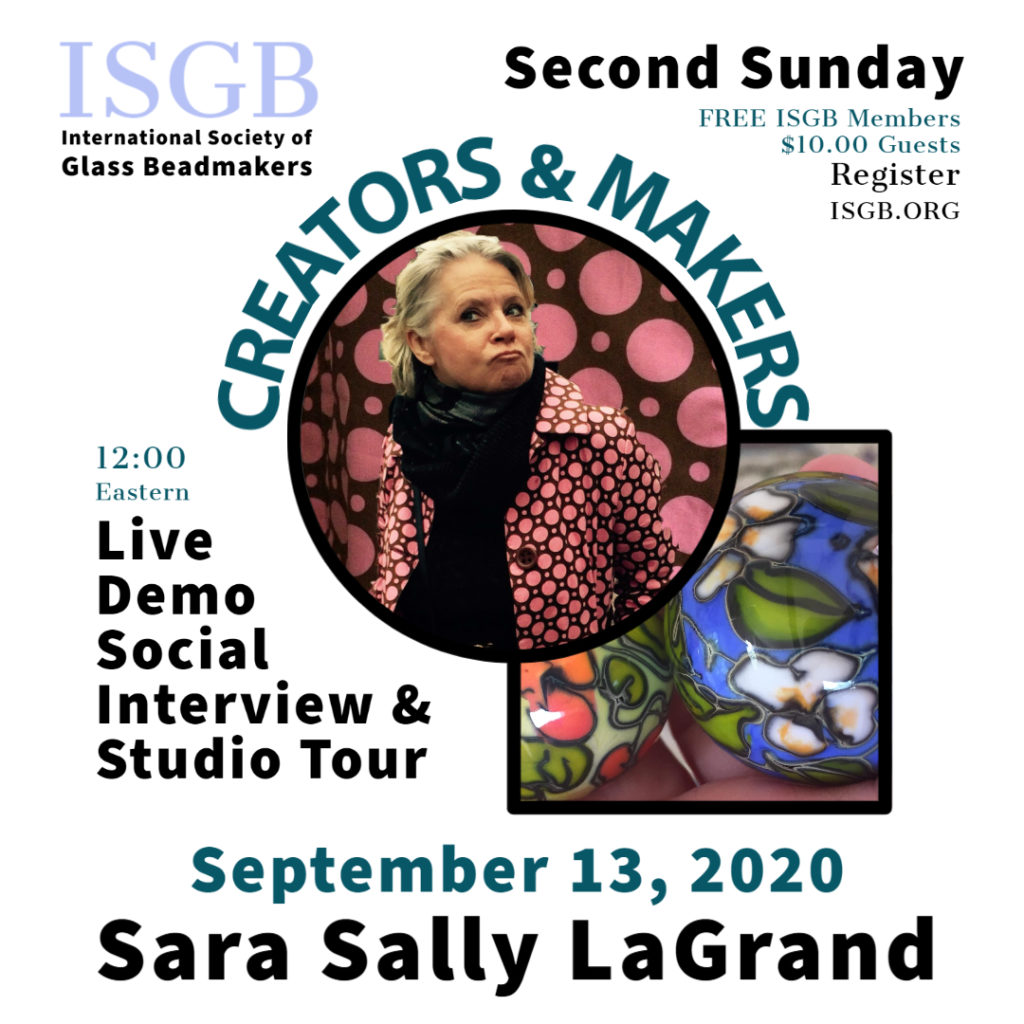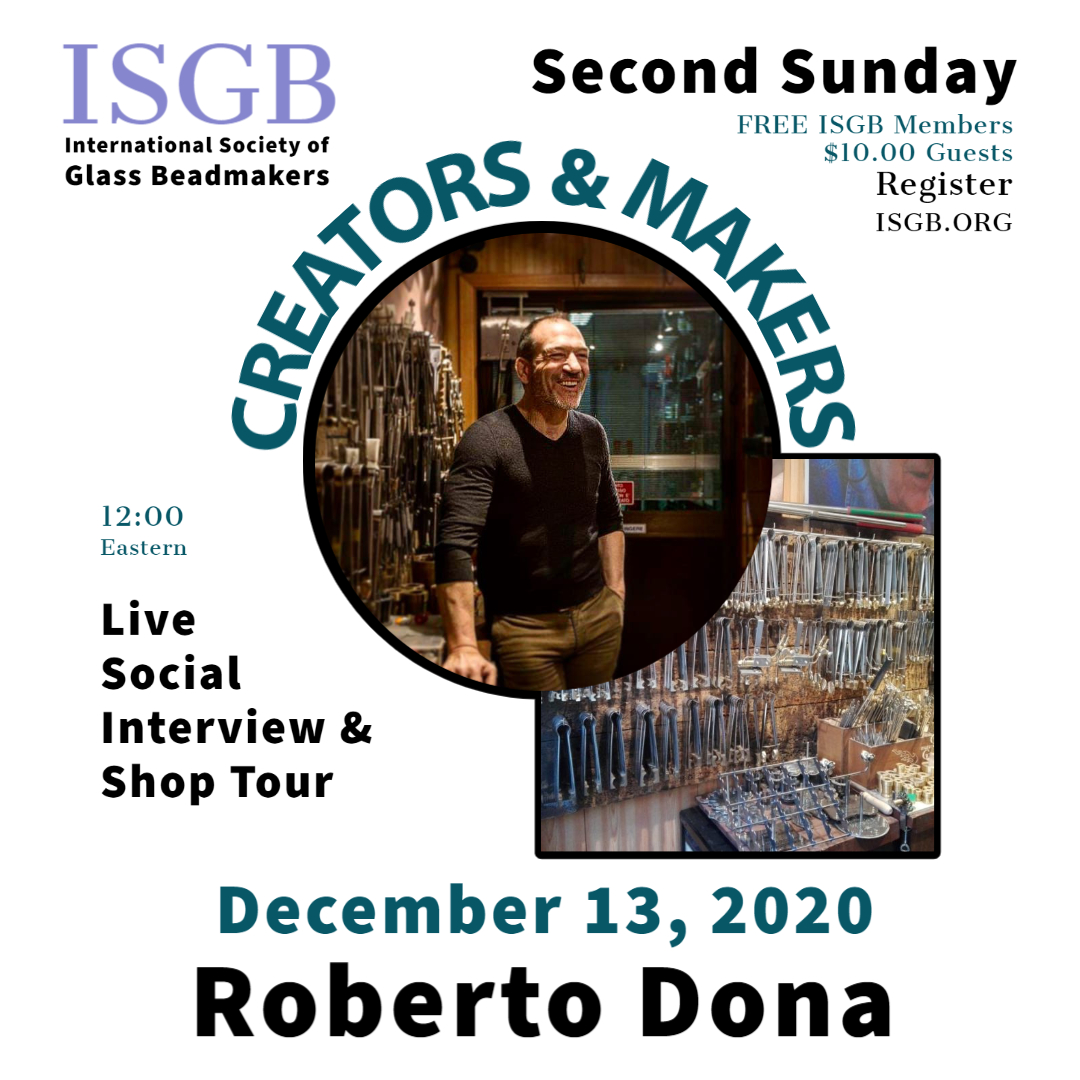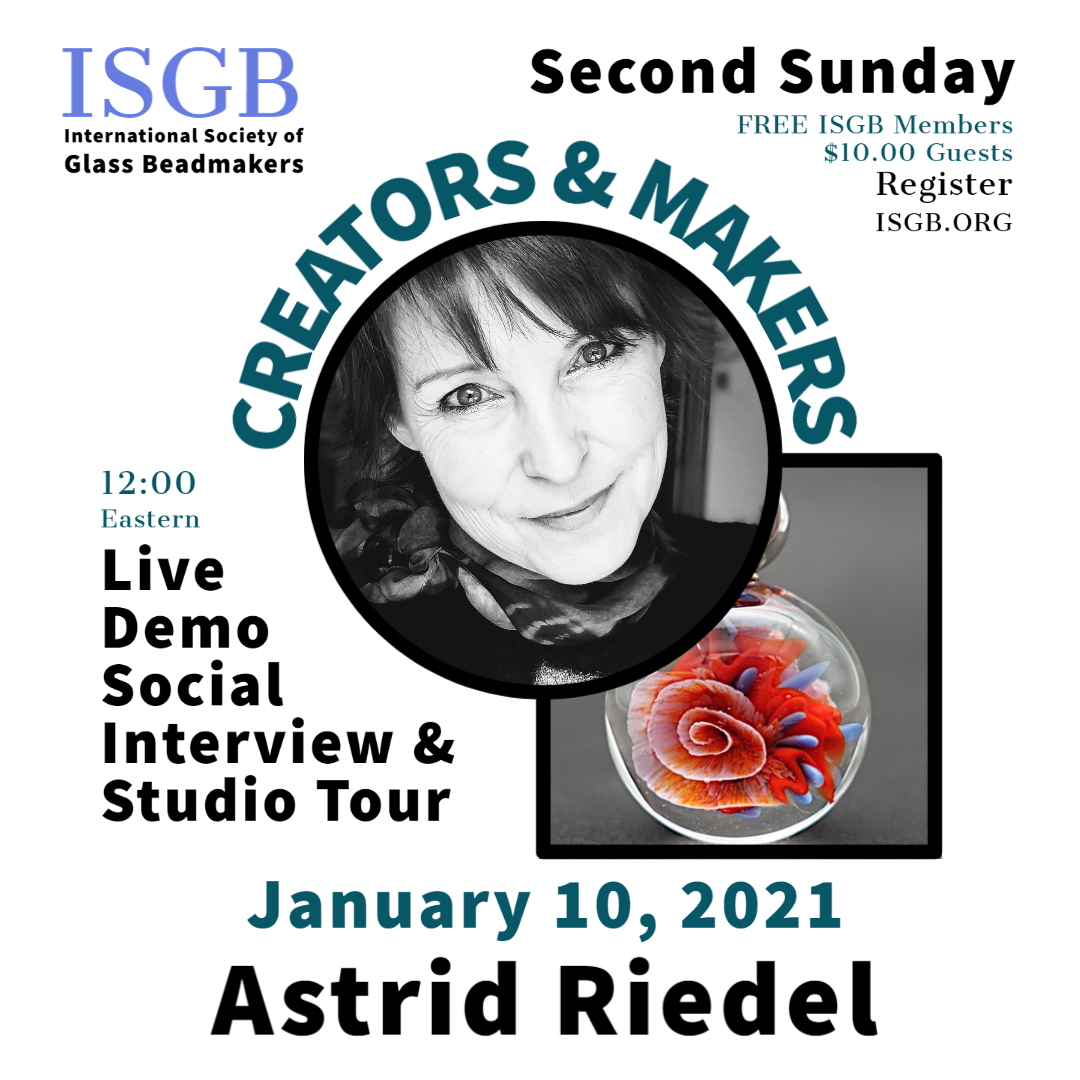 Join us in a live event where we meet the leaders in the industry, ask questions, and learn together.
Hosted by Susan Richards, president of the ISGB
Introduction
Interview
Studio tour
Demo
Question & Answer
Socialize with new an old friends around the world.
Registration will be required. 
ISGB members can join for FREE
$10.00 Guests