Second Sunday - Creators and Makers 
Kicks off September 12, 2021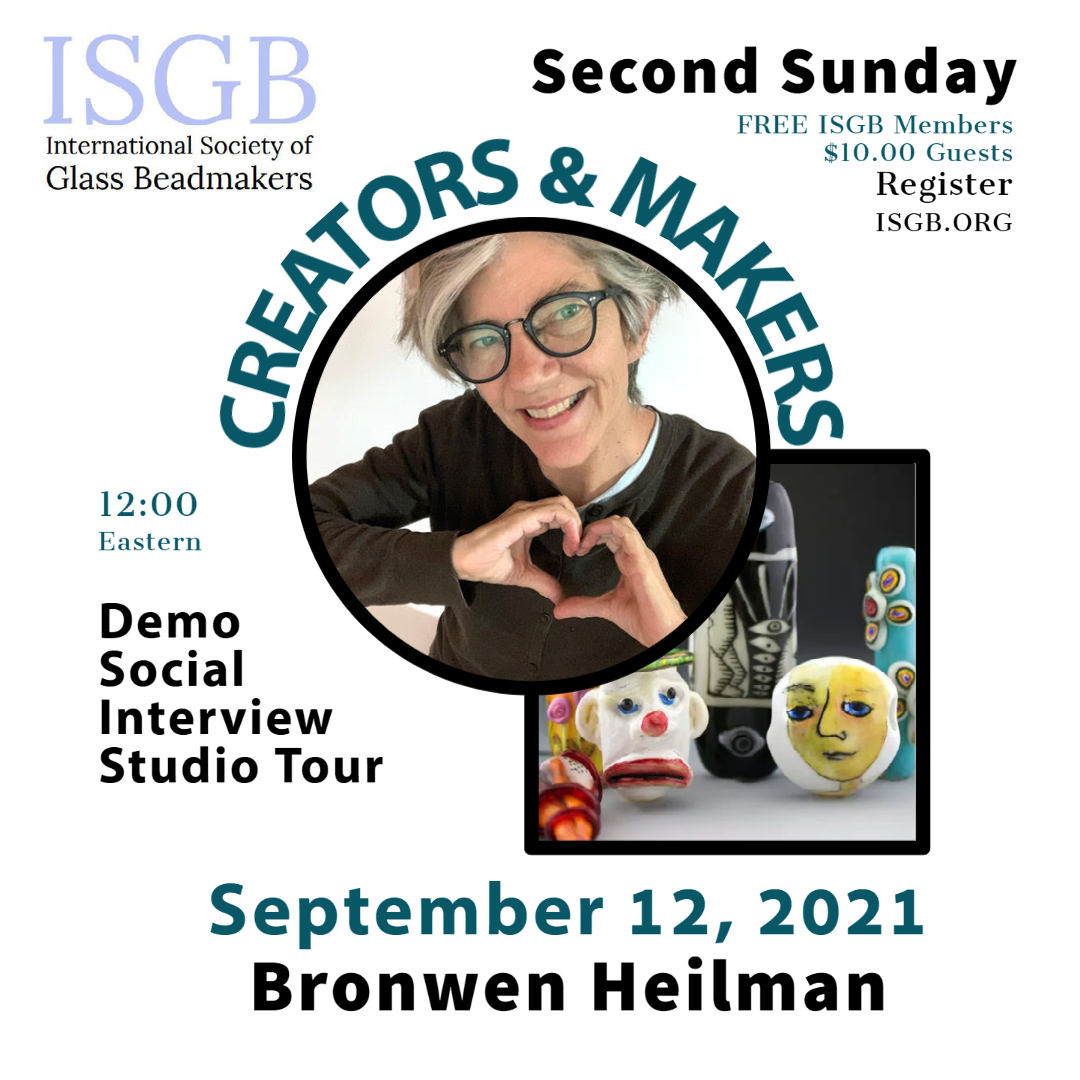 Registration is required.
Registration closes Saturday September 11, 2021 at noon.
Links to join are sent Saturday Afternoon and Sunday Morning.
NEW For Season 2 All registered guests will have the opportunity to view the recording for a limited 24 -36 hours after the event. The entire series will be released to ISGB members at the end of the season.
FREE for ISGB Members - $10.00 for guests
09/12/2021 12:00 Noon Eastern
Join the ISGB as we have a fun conversation with Bronwen Heilman.
Join us as we kick off Season 2 with another incredible line up for our live event where we meet the leaders in the industry, ask questions, and learn together.
Hosted by Susan Richards, past president of the ISGB
Introduction 
Interview - Meet your new ISGB president as a full time glass artist.
Studio tour - Visit Bronwen's Arizona studio
2 Demos - Making iris cane and the eye (great for Beads of Courage).
Question & Answer
Socialize with new and old friends around the world.
Registration is required.
Join us October 10, 2021 - Sally Prasch takes us behind the scenes with the Glass Lifeform Exhibit at the Fuller Craft Museum.
Season One - available free for ISGB Members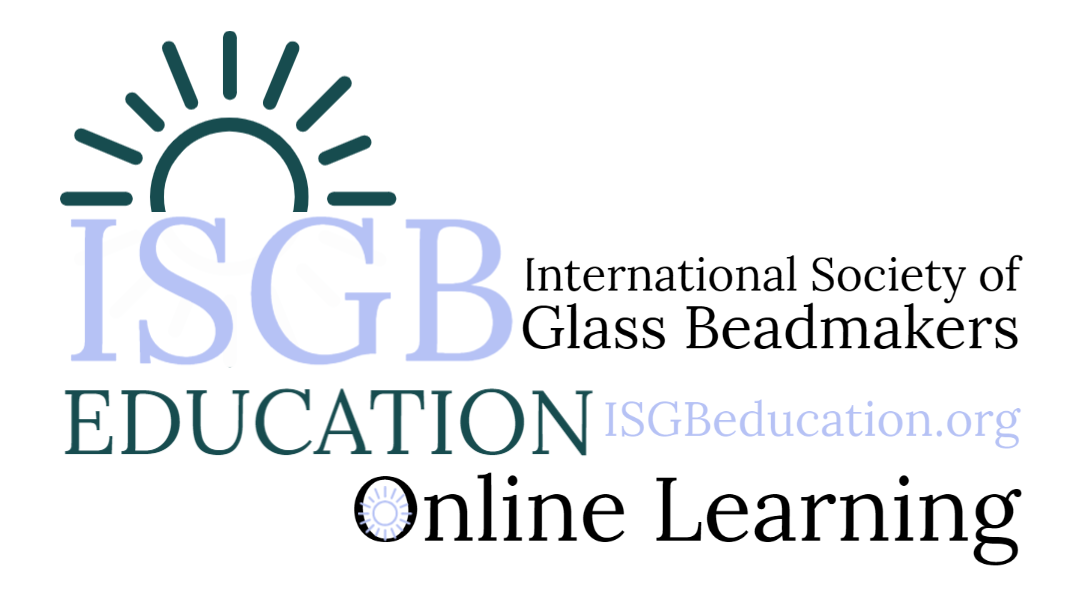 Season one is being released for viewing on the ISGB's Education site free to all ISGB members.  Season two will return in September 2021. We hope you can join us live the second Sunday of each month where we meet the leaders in the industry.
Another reason to join us!
Season One - September 2020- June 2021