Second Sunday - Creators and Makers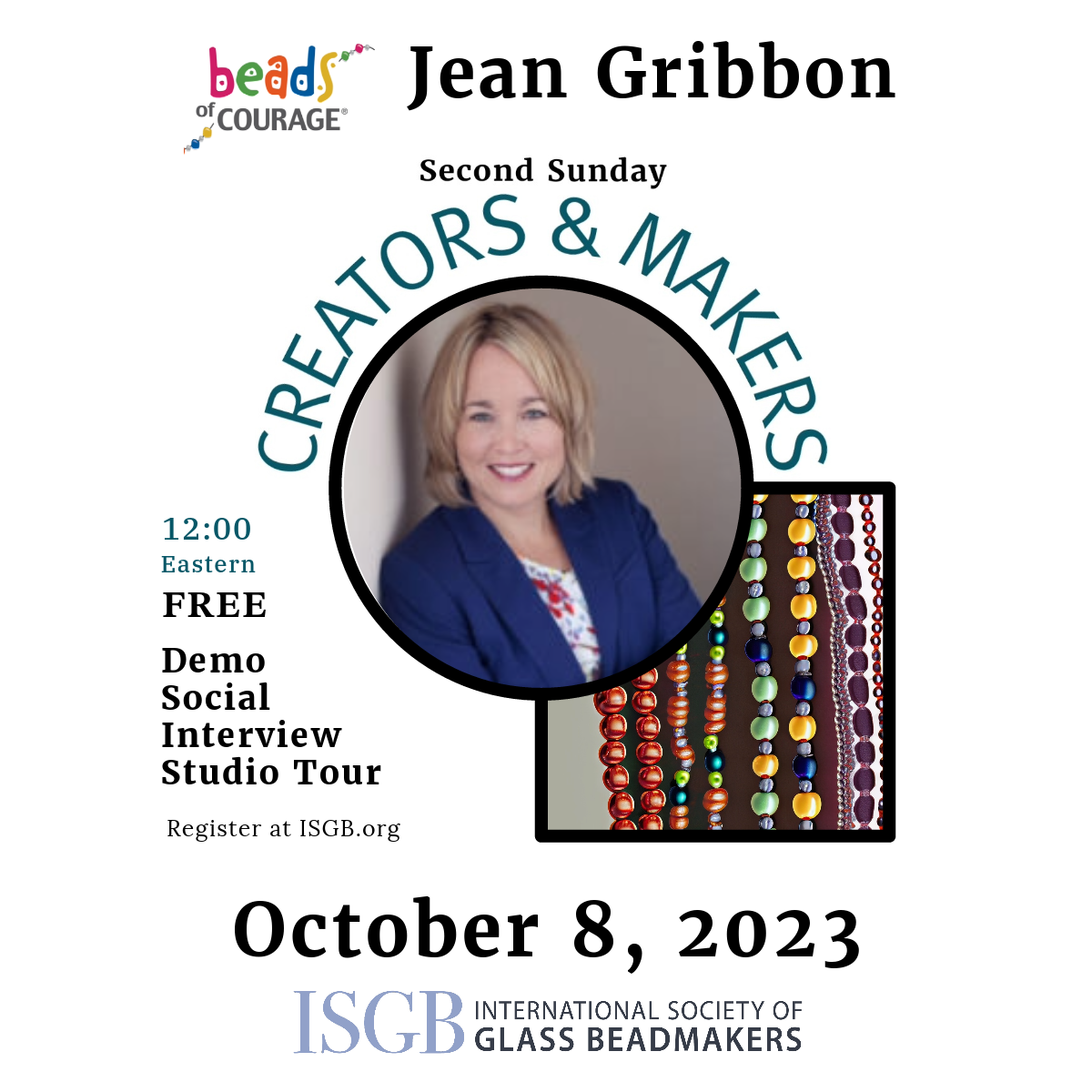 Registration is required.
Registration closes 24 hours before the event.
Links to join are emailed Saturday afternoon and Sunday morning.
NEW All registered guests will have the opportunity to view the recording for the entire month.
FREE for Everyone
10/08/2023 12:00 Noon Eastern
Hosted by ISGB President Martha Giberson
Join the ISGB as we have a fun conversation with Jean and learn about this amazing organization and how we can help.
Interview
Studio Tour
Demo's - by Kris Schaible & Rashan Jones
Question & Answer
Socialize with new and old friends around the world.
Join the ISGB in our Stronger Together Challenge supporting Beads of Courage.  Everyone can participate with a chance to win an ISGB Prize Package.
Season 1 & 2 are available Free to all ISGB members at isgbEducation.org
Season 3 will be availble soon!
Season One & Two- available free for ISGB Members
Season one & two been released for viewing on the ISGB's Education site free to all ISGB members.
Season 3 will be back in September of 2023 with a whole new line up of amazing guests, demos and insights into our industry.
Another reason to join us!
Season One - September 2020- June 2021
Season Two- September 2021- May 2022
Season Three- September 2022- April 2023
Season Four- September 2023-