November 2020 Creativity Challenge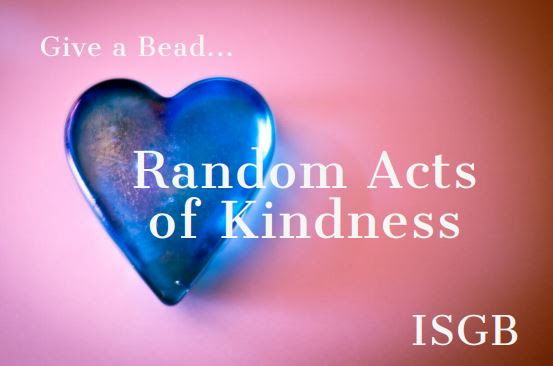 Celebrate World Kindness Day and create a bead or set of beads as a gift. Teachers, doctors, friends or any one else who could use a little bright spot in their day.
Thank you to our sponsor!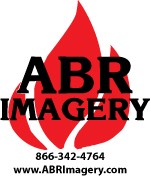 Winner will be announced in the December "Bead Release".
Artist Statement
On this Ring-Top I have depicted a gold - decal feather. It symbolizes the lightness and the truth. That we all meet each other in ease and honesty and love.
I would like to give my self-made pearl to a friend who meets her job in the community every day with a lot of passion, ease, love and with a smile on her face.
Entry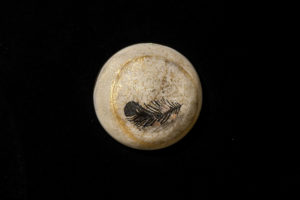 Artist Statement
The attached image is of a necklace I designed for my "bonus" daughter....I have worked with this person for almost 15 years....she began as my intern
teacher....then my student teacher....then became a coworker for the rest of my
time at Union Grove High School.   Sandi and I have always had a wonderful
friendship....and she has been there for me during the last six months since my husband passed.   I can talk to her about anything....at anytime....and she can do the same.   She is still teaching.....during a very stressful time in education.   She is amazing!  So I thought she needed a little surprise.
I am a member of Glass Lampworkers of Wisconsin.....GLOW.
My artist statement changes every time I write it.....at this time in my life my artist statement means I can create whatever I want...whenever I want.   I don't worry about getting my show items ready....there are not shows right now in my area.  So I love the fact that my ideas and designs that have been put on the back burner for a number of years are finally coming to life!  Creativity is life.
Entry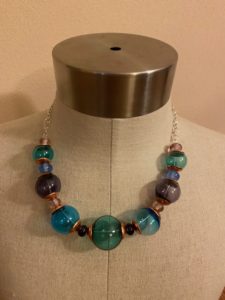 Artist Statement
I have a good friend who has had a very challenging year.  She has significant medical concerns, and is a person who inspires universal mask wearing to keep her safe.  She started painting last year, and makes lovely little quick paintings of animals. She sent me a photo of a painted brown pelican, and I made this (impressionistic!) brown pelican bead inspired by it to send to her.
Entry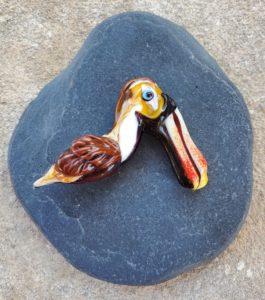 How to Enter the Challenge
Past Creativity Challenges